Minecraft will let you transfer worlds from Wii U to Switch following next update, first look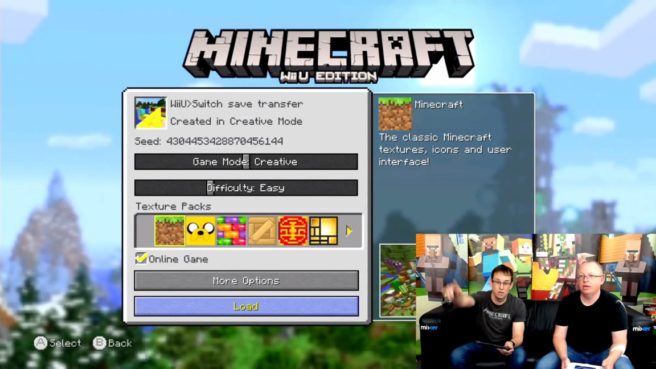 One of the features Minecraft players on Nintendo consoles have been waiting for is the ability to transfer worlds from Wii U to Switch. Fortunately, the functionality isn't too far off.
During an official live stream today, the world transfer feature was shown off for the first time. The team had hoped to have it ready for the Switch version's launch, but they wanted to take the extra time to ensure that it worked perfectly.
The good news is that world transfers are coming very soon. When the next patch arrives for Switch and Wii U, the functionality should be enabled.
Here's some footage of it in action:
Leave a Reply