Monolith Soft talks Xenoblade 2, says re-creating Xenoblade X on Switch "would be really difficult"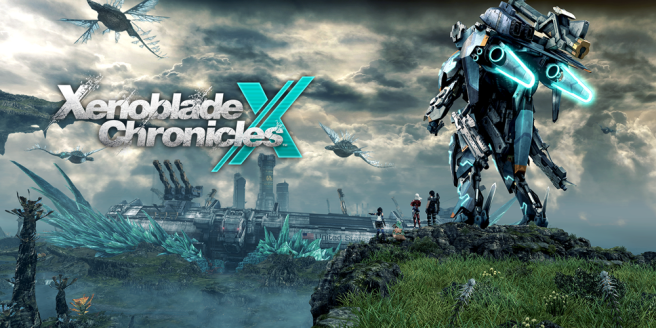 Who's the most popular character in Xenoblade Chronicles 2? In an interview with USgamer, Monolith Soft's Tetsuya Takahashi shared some insight. In Japan, that would be Pyra. However, Takahashi isn't sure about the west.
In the same interview, Takahashi spoke about the Core Crystals and Blade system in the game. The team believed having different outcomes each time would encourage people to share what they obtained on social media.
According to Takahashi:
"We hit on this idea of a Gashapon mechanic that would give different players different outcomes, and that might be something that would encourage them to share their experiences on social media."
In Xenoblade Chronicles 2's Torna expansion, the random Blades are gone. Takahashi was asked if the system was removed as a way of responding to some complaints players had about confusing menus, to which he said:
"We wanted the battles in the Torna DLC to be speedy, but we did hear comments from the community about how some elements [to the Xenoblade Chronicles 2] battle system were a bit tricky to understand. We wanted to make it easier to approach and more streamlined. We were also thinking about how the DLC is standalone content. We wanted the battle system to be approachable for players who haven't experienced the main game yet."
Speaking of The Golden Country, Monolith Soft was able to iron out many tech issues that originally plagued Xenoblade Chronicles 2. Takahashi said of that:
"RPGs are process-intensive because they often involve lots of different elements being displayed on-screen at once. There are a lot of things we learned [about developing the engine for Xenoblade Chronicles 2] that we put towards making optimizations in the [Torna] DLC. We think the DLC is a fairly optimized experience; we really focused on making sure players hopefully don't see frame rate drops."
Lastly, Takahashi touched on something he's commented on before. He's still interested in having Xenoblade Chronicles X on Switch, but says recreating it on the system "would be really difficult."
"Well, the future at present is unclear. Personally speaking, I'd love to play the game on the Switch, but it would be really difficult to make it."

"Money. It's a massive game. Re-creating it would be really difficult."
Leave a Reply