Nefarious coming to Switch later this year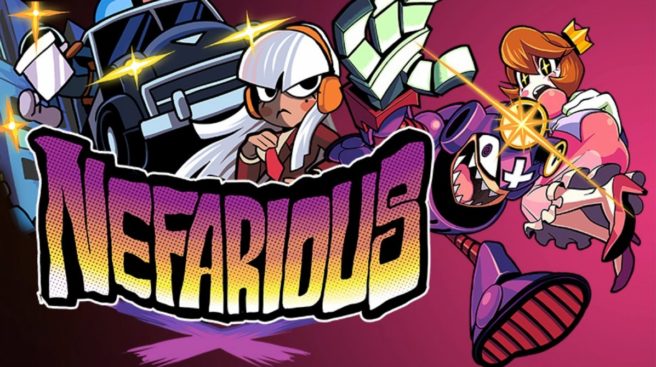 Our coverage of Nefarious goes way back to 2014. The game was funded on Kickstarter, and was originally planned for Wii U. There was some consideration about moving to Switch last January. StarBlade also said a few months later that it was solving "technical hurdles" on Wii U.
At this point, you'd have to think that Nefarious won't come to Wii U. However, the game will still end up on a Nintendo console – that being Switch.
We don't have an official announcement on this technically, but Nefarious just received a Switch news channel confirming the release. The title is set to arrive later this year thanks to Digerati, who will apparently be publishing.
There is one article for the Switch news channel thus far, which provides the following overview (we've also included an older trailer below):
Tired of playing the hero??

Nefarious is a 2D action platformer where you get to the the villain! Step into the shoes of Crow, and evil genius on an epic quest to steal princesses for his royalty-powered death ray – the world-conquering Doom Howizer.

Wreak havoc across five different kingdoms! Stop on heroes in iconic battles recreated with you as the boss! Unleash your inner megalomanic!

Key Features

– You're the villain! Kidnap princesses! Take over the world!
– Lovingly crafted 2D animation and illustrated backdrops
– Reverse boss battles let you fight against the hero
– Globe hop between five different kingdoms
– Unlock different ammo types for your grenade launcher
– Mix and match customization options for your explosive punches
– Uncover mysteries to unlock a secret ending!
– Story that spoofs the video game trope of princess kidnapping
We'll let you know when we have a concrete date for Nefarious on Switch.
Source: Switch news
Leave a Reply