Nicalis shows off Blade Strangers alternate cover art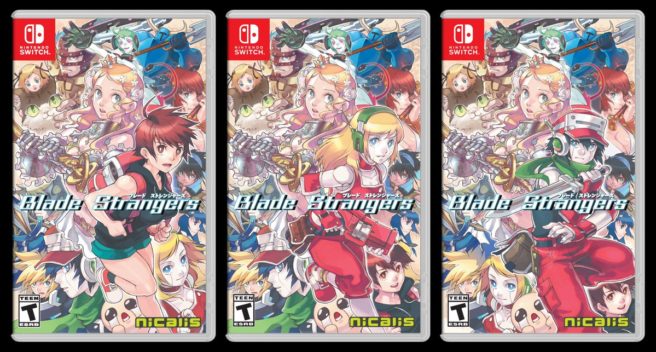 Nicalis is going all out for the physical version of Blade Strangers. Fans will be able to use a few different alternate covers, pictured above. They were designed by Kinu Nishimura.
Blade Strangers launches next Tuesday. The physical version includes an instruction booklet and PVC strap.
Leave a Reply