Nickelodeon All-Star Brawl character reveals teased for this week in new teaser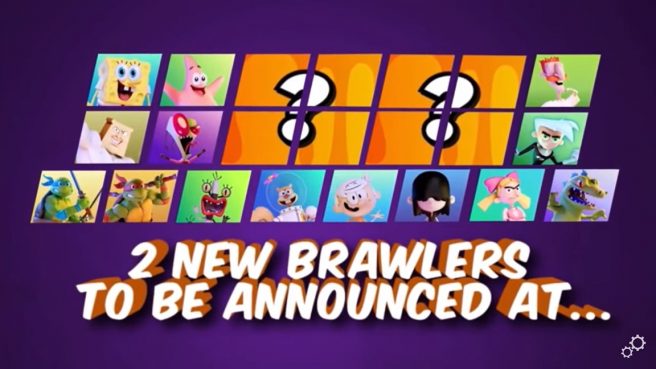 GameMill, Ludosity, and Fairy Play Labs will reveal two new characters for Nickelodeon All-Star Brawl, according to a new teaser trailer. News will be shared during the Gamescom edition of the Future Games Show on August 26.
Here's the video in question:
A number of characters were already confirmed for Nickelodeon All-Star Brawl when the title was first announced in July. The lineup thus far includes Michelangelo and Leonardo from Teenage Mutant Ninja Turtles, Nigel Thornberry from The Wild Thornberrys, Powdered Toast Man from Ren & Stimpy, SpongeBob, Sandy Cheeks, and Patrick Star from SpongeBob SquarePants, Oblina from Aaahh!!! Real Monsters, Lucy Loud and Lincoln Loud from The Loud House, Helga from Hey Arnold!, Reptar from Rugrats, Zim from Invader Zim, and Danny Phantom from the show of the same name.
Nickelodeon All-Star Brawl is due out for Switch this fall. Read a bit more about the game below.
Nickelodeon All Star Brawl brings together your favorite Nickelodeon characters for one bombastic battle. With a power-packed cast of heroes from the top shows within the Nickelodeon universe, face-off with all-stars from SpongeBob Squarepants, Teenage Mutant Ninja Turtles, The Loud House, Aaahh!!! Real Monsters, Avatar, The Wild Thornberrys, Hey Arnold!, Rugrats, and many more to determine ultimate dominance. With unique move sets and attacks drawn directly from their identifiable personalities, each character has its own style of play enabling endless hours of enjoyable action for Nickelodeon's legion of fans. The largest collection of Nickelodeon characters ever assembled in a fighting game.
Access the official website here. We'll be sure to let you know about the new character reveals for Nickelodeon All-Star Brawl as soon as we have them.
Leave a Reply