Nintendo 3DS Poised for Strong 2014 after Record-Setting Game Sales in 2013 (Yoshi's New Island date, Disney Magical World, more)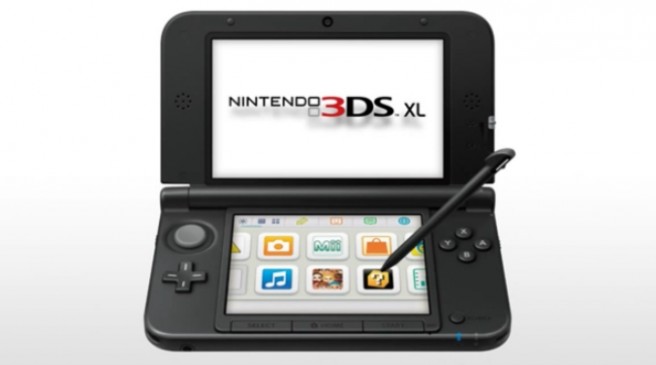 Nintendo has revealed some strong stats for the 3DS in 2013, highlighted by the platform's sales that have surpassed 11.5 million units in the US.
The company also revealed today that over 16 million packaged and digital 3DS games were sold last year. That's a rise of more than 45 percent compared to the 3DS' game sales in 2012.
In other news, Nintendo has confirmed several release dates for upcoming titles. Yoshi's New Island will release on March 14, followed by Disney Magical World (the Japanese title now heading west) on April 11.  Also remember Professor Layton and the Azran Legacy, which launches on February 28.
You can find Nintendo's full announcement below.
REDMOND, Wash.–(BUSINESS WIRE)– Shoppers bought Nintendo 3DS games in record numbers in 2013, and Nintendo plans more great games to continue the momentum in 2014. Here is a recap of 2013 by the numbers:

More than 16 million combined packaged and digital Nintendo 3DS games were sold in 2013, an increase of more than 45 percent over 2012's Nintendo 3DS game sales.
The Nintendo 3DS family of portable systems, which also includes Nintendo 3DS XL and Nintendo 2DS, has crossed lifetime hardware sales of more than 11.5 million in the United States alone.
Seven Nintendo 3DS games that launched in 2013 have a Metacritic score of 85 or higher, including two games at 90+ (The Legend of Zelda: A Link Between Worlds and Fire Emblem Awakening).

"Nintendo 3DS is a powerhouse with games and experiences that appeal to all kinds of players," said Scott Moffitt, Nintendo of America's executive vice president of Sales & Marketing. "We're not slowing down in 2014. With more games featuring fan-favorite franchises on the way, the best days of Nintendo 3DS are still to come."

Nintendo has great Nintendo 3DS games planned for early 2014 to keep the momentum going. Yoshi's New Island launches March 14 in stores and in the Nintendo eShop. The game is being produced by Takashi Tezuka, the creative director of the original Yoshi's Island for Super NES. Yoshi reunites with Baby Mario in a gorgeous landscape to help him to safety. Flutter jumps, ground pounds and egg throws all return, along with some new actions that use the unique features of Nintendo 3DS.

Disney Magical World is a new game featuring dozens of Disney characters in a variety of Disney-themed worlds. Players can customize their characters with hundreds of Disney-themed outfits and accessories, all while managing a café, planting crops and collecting Disney character cards. Players help different characters solve problems or find missing items. The game launches in stores and in the Nintendo eShop on April 11.

A free demo of Square Enix's amazing RPG Bravely Default is now available exclusively in the Nintendo eShop. The extensive demo features content not included in the main game, but players who purchase the full game can transfer some of their data. The full game launches in stores and in the Nintendo eShop on Feb. 7.

Professor Layton and the Azran Legacy challenges players with more than 150 mind-bending puzzles. In this final installment in the second Professor Layton trilogy, players embark on a worldwide adventure in search of lost Azran artifacts. The game launches Feb. 28 in stores and in the Nintendo eShop.
Leave a Reply