Nintendo announces Halloween event for Splatoon 2 with worldwide Splatfest, gear, and more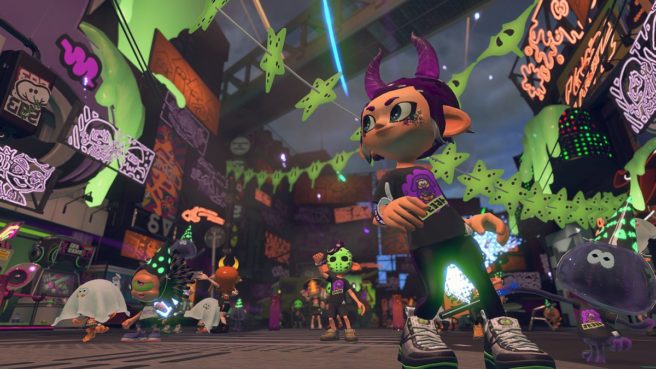 Following today's datamine, Nintendo has officially announced a special Halloween-themed event for Splatoon 2. It'll feature a worldwide Splatfest as well as exclusive gear.
The Splatfest will run between October 19 and October 21. Players can choose between Team Trick or Team Treat.
The event extends to Inkopolis as well. You'll find that the entire area has a Halloween theme, including the members of Off the Hook. Additionally, the stages will feature Halloween-themed graffiti.
If that wasn't enough, exclusive gear is planned as well. Players will be able to obtain gear through posts delivered through the Switch news system.
Here's a look at the Halloween event:
Leave a Reply