Nintendo assisted with Xenoblade Chronicles X's online functionality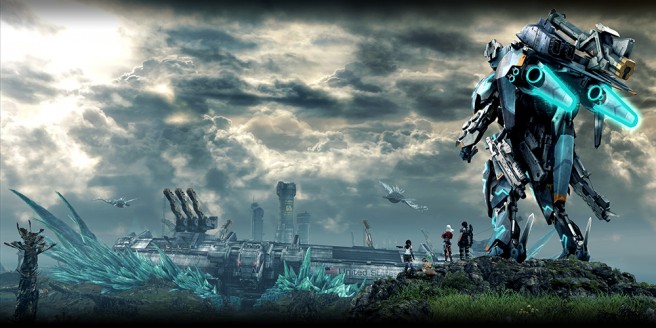 Xenoblade Chronicles X was a huge undertaking for Monolith Soft. Not only is the game quite a bit bigger than the original title on Wii, but this was also the studio's first time working with HD development.
Xenoblade Chronicles X executive director Tetsuya Takahashi spoke about some of the challenges in making the project in this week's issue of Famitsu. On the topic of having trouble creating a map five times the size of the original Xenoblade Chronicles in addition to numerous quests and equipment, Takahashi said:
As the volume was large, the most troublesome thing was debugging (laughs). As this was our first HD title, it was decided from the start that we won't use cutting edge technology. When I considered what is the strength of Monolith Soft, I came to the conclusion it's the ability to neatly put together huge volume.
Later in the interview, Takahashi discussed online elements for Xenoblade Chronicles X. He reveals that the team was originally using "very basic technology" for the functionality. However, Nintendo ended up assisted with Xenoblade Chronicles X's online support, and Takahashi wants to take what was learned with the RPG and apply it to Monolith Soft's next project.
According to Takahashi:
We were able to implement online elements by cooperating with Nintendo and I'd like to use that feedback in making the next title. Originally we used very basic technology for online elements of this game. As I said in the beginning [of this interview], we decided not to use cutting edge technology. HD and online were new experiences for us and rushing has no use. It's a bit similar to boxing: if you stand till the end, you will win. We faced the development with this in mind.
Xenoblade Chronicles X is out now in Japan. The overseas version is scheduled for release later this year.
Leave a Reply