Nintendo Entertainment System – Nintendo Switch Online update out now (version 5.4.0), SP version of Super Mario Bros. 3 added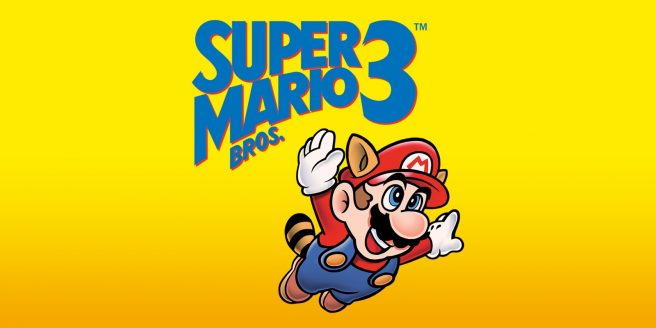 As part of today's Nintendo Switch Online update, no new NES games were added. However, Nintendo did update the app with a new SP version.
Players can now try out a version of Super Mario Bros. 3 that sets the action at World 8. Eight different power-ups have also been included.
Here's the full rundown:
Mario has a total of eight wardrobe changes to choose from!

In this special version of Super Mario Bros. 3, you start with lots of items in the final world, World 8, Dark Land. You start as Small Mario (outfit #1), but the item box is packed with rare items. Inside you'll find things like the Super Mushroom, which turns Mario into Super Mario (outfit #2); the Fire Flower, which changes him into Fire Mario (outfit #3), the Super Leaf, which changes him into Raccoon Mario (outfit #4); the Tanooki Suit, which changes him into Tanooki Mario (outfit #5); the Frog Suit, which changes him into Frog Mario (outfit #6); and finally, the Hammer Suit, which turns him into Hammer Mario (outfit #7).

Press the B button on the Map Screen to display your items, and use Up and Down to pick… but wait! Some sharp readers may be wondering about the eighth transformation… As Tanooki Mario, you can hold Down and press the B button to transform into Statue Mario. And when you're a statue, you can even bump into enemies without being hurt. That makes for eight complete transformations in all – but which Mario is your favorite?
Leave a Reply