Nintendo Everything Refresh Ep. 013 – Final Fantasy VII Crisis Core announced for Switch, new mainline Fire Emblem rumors, and more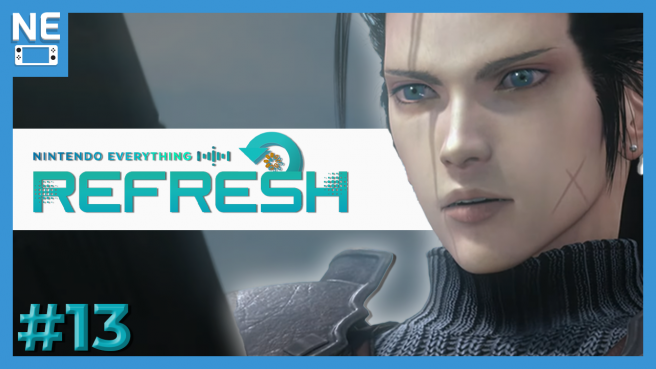 Finally, Switch owners will get to do something we've all always dreamed of – play PSP games! Seriously, though – we're all very excited about to talk about the recently revealed Crisis Core: Final Fantasy VII remaster, which looks shockingly good as an upgrade of a 2007 handheld game. We'll also discuss the rumors that have been going around that Nintendo has a new mainline Fire Emblem game ready to go, as well as the leaked details and images that are adding some fuel to the fire. After that, stick around for discussion about Overwatch 2, the recent Monster Hunter Rise: Sunbreak demo, and so much more!
Our show is available on most major streaming platforms, including Spotify, Apple Podcasts, Google Podcasts, Amazon Music and Audible, or you can check out the video version below:
You can also listen via Spotify for free by using the mini-player below:
Got an idea or suggestion for the show, or want to submit a fan question or topic for a future episode? Let us know in the comments, or drop us a line at [email protected]
You can also follow us on Twitter at @ndserpa (Nick Serpa), @Dayshade1999 (Nicolas Shadday), @LyonHart_ (Dennis Gagliardotto), and @Luizestrella_ (Luiz Estrella). Thanks for listening!
Leave a Reply