Nintendo leaks: early Hyrule Castle in Zelda: Ocarina of Time, beta Mario model in Mario 64, more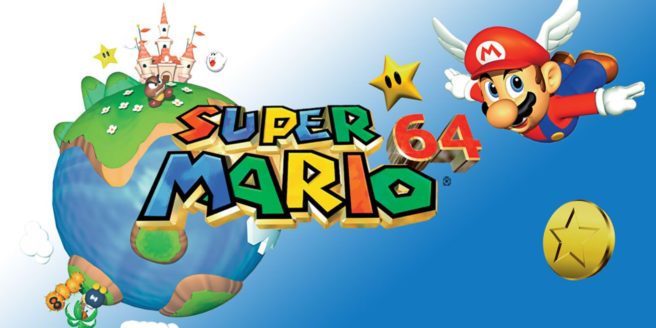 There are more discoveries coming out of the latest Nintendo leak that was initially reported last week. We have some interesting news about Zelda: Ocarina of Time, Super Mario 64, and more. Let's go through it all.
First up, here's a look at an early version of Hyrule Castle in Ocarina of Time and more:
These images, courtesy of CDi_Fails, finally resolve the decades-old mystery of where these very early proto screenshots were taken from! pic.twitter.com/KcHfXBmF6g

— MrTalida (@MrTalida) July 31, 2020
According to CDi-Fails/https://t.co/0doAMkCIC1 The second image is not actually the edge of the map. It's actually the moat. (See 1-3) https://t.co/0doAMkCIC1 made an image to help visualize the map. https://t.co/0doAMkCIC1 has also found what seems to be remnants of the path (4) pic.twitter.com/UXNNK6PcKV

— M-1 (@M_1_RLG) August 1, 2020
Early version of the Ikana Canyon Well. (Found inside the files of the Ocarina of Time leak) pic.twitter.com/DHi3OaQyjA

— M-1 (@M_1_RLG) July 30, 2020
So it turns out, there's actually enough information in the Fire, Ice and Wind magic models to recreate what they would look like in-game, with animations and everything!

Turns out they actually look somewhat different from what we expected:https://t.co/6FFVeuqxHP

— だいしぇんしぇい (@MrCheeze_) July 31, 2020
Next is a look at a beta model for Mario in Super Mario 64 from the 1995 builds. You'll notice that Mario's hair is pointier (lower poly) and his head also seems to be lower.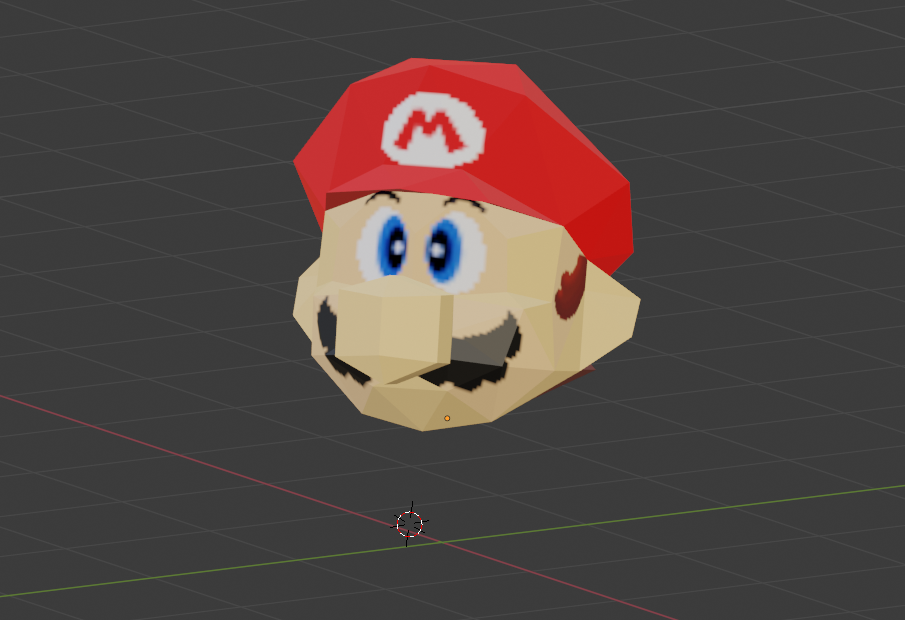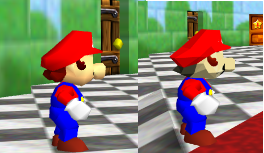 More on the human NPCs in the original Animal Crossing:
We (and by we, I mostly mean @kelslewin) wanted to dig into the Animal Forest data in the recent Nintendo leak, and while a lot of the data is visible in plain text files, some of it is only accessible via compiled object files. Fortunately, Noesis already has an ELF loader! pic.twitter.com/T2OLRlOmZc

— Rich Whitehouse (@DickWhitehouse) August 1, 2020
The result is that we're able to bulk export every NPC present in the data, and see some of the characters that never made it into the game with textures and animations intact! pic.twitter.com/nUlpIaWD74

— Rich Whitehouse (@DickWhitehouse) August 1, 2020
More on unused characters in Star Fox:
And for fun heres a clean up and compilation of a majority of the #starfox2 pilots that got beyond sketching/lineart stage most found in the #gigaleak pic.twitter.com/Qzn9rX23ci

— MrHashshashin (@MrHashshashin) July 31, 2020
And a smattering of findings related to Super Mario Kart:
Found a few Mario Kart Beta Battle Mode Track pic.twitter.com/u9IO9qVj1c

— Dirtbag (@DirtbagMonkey) July 29, 2020
Early version of battle 4 pic.twitter.com/OwRasJIOEH

— Dirtbag (@DirtbagMonkey) July 29, 2020
Then there is this… looks like a test, maybe very early in development. Maybe the map was designed to wrap around? There is a different tile set for this too. I will try and extract that. pic.twitter.com/siwqDoF8ez

— Dirtbag (@DirtbagMonkey) July 29, 2020
V2 I noticed the bottom (now middle) row's box was 1 tile smaller, also every other battle course is 4 colours so: https://t.co/AupDampg6T pic.twitter.com/iQVPuyUZrX

— Dirtbag (@DirtbagMonkey) July 31, 2020
There looks like there were plans for a football/ rocket league style mode at one point. There is reference to goals in the code, and this track.. pic.twitter.com/8XoaZI6fB0

— Dirtbag (@DirtbagMonkey) July 29, 2020
So mario kart could have been a very different game. We found a sprite of a man in a hovercraft among the early game assets, so I put it in the game an pro kart racer @ScouBsmk took him for a spin pic.twitter.com/DjtL7DJQc9

— Dirtbag (@DirtbagMonkey) July 30, 2020
There was also a very early track that looked like it was desinged to loop, so @ScouBsmk and Ml314 me made this https://t.co/b4Kq4nAszw pic.twitter.com/Qn6yptbefi

— Dirtbag (@DirtbagMonkey) July 30, 2020
I also managed to extract all maps from the April prototype. pic.twitter.com/EXYw6iU85n

— ScouB (@ScouBsmk) July 29, 2020
Finally, some other random findings:
Via #Nintendoleaks, a building of unknown origin which appears to include Mario, Yoshi, Kirby and a… Toad smoking? pic.twitter.com/azfC3Fz6Vt

— Nintendo Metro (@NintendoMetro) July 30, 2020
A smaller change from the #NintendoLeak – the title screen of 'Mario's Picross' on the Game Boy. A slightly different take on the pupils in this file, less shading on the logo, and different bottom text. pic.twitter.com/AzIxXqyMcn

— Nintendo Metro (@NintendoMetro) July 30, 2020
Similar to the HAT post, in 'Mario: Fun With Letters' on the SNES, the word 'Bug' uses a Ladybug. In the PC version, it uses Luigi being stung by a Bee. In the #NintendoLeaks we find what the SNES version was intended to be. pic.twitter.com/zJ6S7PenjZ

— Nintendo Metro (@NintendoMetro) August 1, 2020
Leave a Reply