Nintendo talks adapting Animal Crossing for players around the world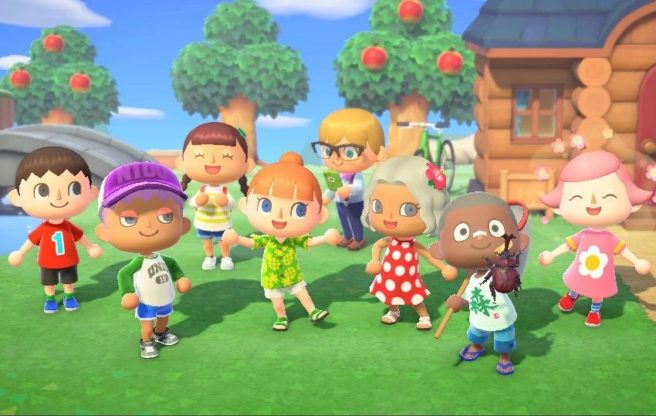 Animal Crossing: New Horizons director Aya Kyogoku and producer Hisashi Nogami have talked about adapting the franchise for a global audience.
In an interview with Spanish outlet La Vanguardia, the developers were asked about Japanese customs like bug catching and how the team goes about making local customs into something that can be universal. The two said in response:
Hisashi Nogami: With the first Animal Crossing for the Nintendo 64 that only released in Japan, we didn't know that bug catching was a Japanese-only custom and we included it in the game because it's something fun that we experienced during our childhood.

When the series launched in international markets with the GameCube version, I discussed the matter with the localization staff. They told me that even if people outside of Japan didn't know the origin, as long as it was something they could enjoy, they'd probably like it. With that in mind, we decided to keep it.

There's a lot of people in Japan that have never gone bug hunting, but there's also a lot people that do things in Animal Crossing which they would generally never do in real life.

Aya Kyogoku: We know that some values that appear in the game are specific to Japan, but there are others values that we don't have any knowledge about. Even with that in mind, if we had to remove some activity or feature because it wasn't known in a certain region of the world, even if that could make the game feel more universal, we would also be removing something that could catch the attention of some players.

The focus that we adopted in Animal Crossing was to add a little of the local essence from different countries with the aim that most players, no matter their region, could find that particular sensation of happiness that comes from doing something they are familiar with in real life. Nothing would make me happier than seeing players become interested in different cultures or customs after getting a piece of furniture in Animal Crossing that they didn't know existed and discover its actually common in a different country.
Kyogoku said later on in the interview that Nintendo "wouldn't have been able to achieve what we wanted globally if we had only translated what we were developing using only the knowledge from the staff". From the early stages of development, the team decides on the game's characteristics and content by taking into account the different opinions of people working at different branches of the company.
Nogami also said that the developers "communicated with the localization teams during the first stages of development so we could include cultural elements outside Japan. We decided things like furniture placement or what types of events to prepare and so on while discussing closely with them."
Leave a Reply