Nintendo UK store sending out early access codes for Yo-kai Watch 2 demo with 3DS theme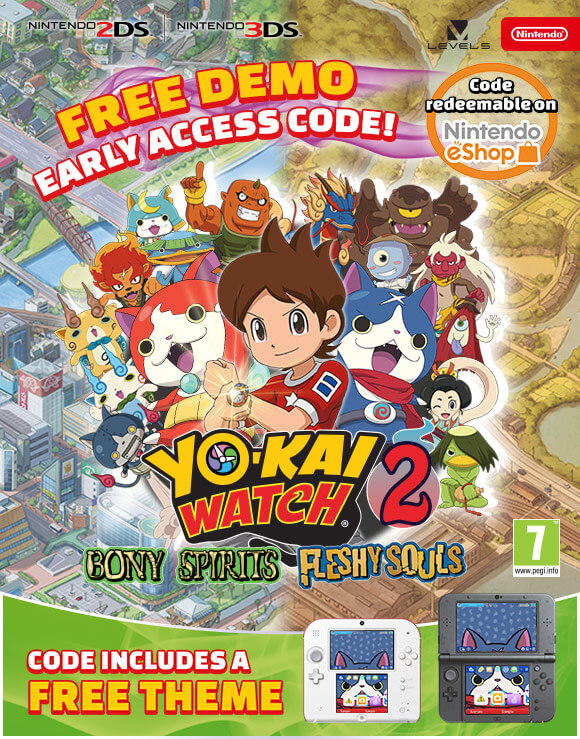 Are you a customer of the Nintendo UK store? If so, you may find an email containing a special code. The code provides early access to the Yo-kai Watch 2 demo along with a free 3DS theme.
Yo-kai Watch 2 made its way to North America at the end of September last year. In Europe, the RPG is scheduled for April 7.
Thanks to Louis J for the tip.
Leave a Reply