Nintendo's output on the eShop deserves more attention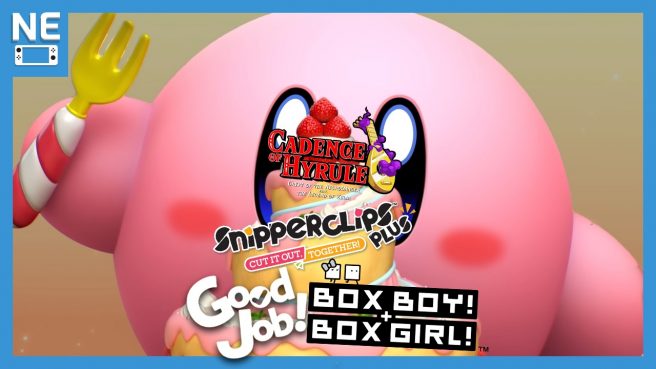 Out of nowhere, Nintendo announced Kirby's Dream Buffet last week as an eShop exclusive. This is a small and cute co-op experience perfect for Kirby. Although it doesn't happen too often, I appreciate the fact that Nintendo still publishes some smaller games like that on the eShop. Most of the time these experiences show tons of creativity, bringing new ideas to the console.
However, I think a lot of the titles published by Nintendo could receive more attention and promotion. Sometimes I feel that great experiences like Good Job! or The Stretchers get a little lost in the gigantic amount of games published on the eShop. In the video below, I discuss why Nintendo's overall strategy to promote these games could be more active than it is and I share some ideas as to how they could be in the spotlight a bit more.
In our video last week, we talked about why the Xenoblade Chronicles series is so good even though it may initially seem complex – check it out here. Continuing on that same trend, we hosted a discussion about the Xenoblade Chronicles 3 Nintendo Direct not too long ago, which is up here. Finally, you may want to watch our video here in which we talked about why Switch ports are still relevant.
Leave a Reply