No experience points in Paper Mario: The Origami King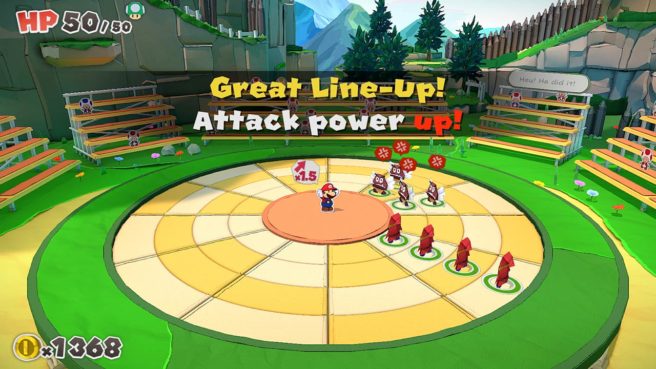 Paper Mario: The Origami King is following in the footsteps of Sticker Star and Color Splash as far as one gameplay element is concerned. The Switch title doesn't have experience points, Venturebeat has confirmed. That means no leveling either.
We've heard a lot about Paper Mario: The Origami's King ring-based battle system, which awards coins at the end of a fight. Battles have a timer than usually come in at 30 seconds, though it can be more if facing more than two groups. Players can use coins to buy more time, but Toads in the audience can also be paid to help out Mario. Paying Toads a certain amount will have them throw health your way, attack enemies, or spin the stage to show you how to line up the enemies you're facing.
Despite the lack of experience points, the impressions for Paper Mario: The Origami King seem to be positive thus far. The first review from Famitsu came in yesterday with a notably high score. Our full translation of the review can be found here.
Leave a Reply