Paper Mario dev says he's moved away from complicated stories and modifying Mario characters for original characters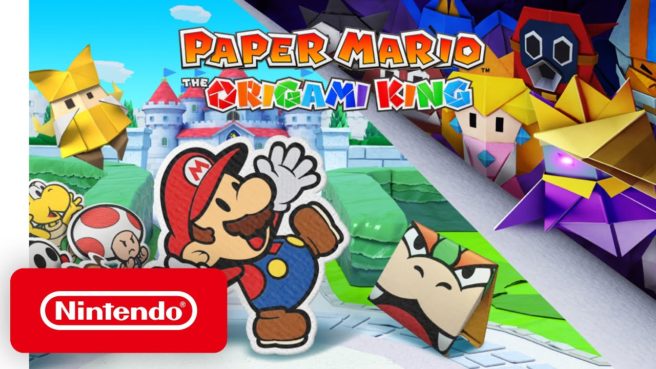 Paper Mario: The Origami King producer Kensuke Tanabe has shared some interesting insight into how he's approached the series in recent years.
Speaking with VCG, Kensuke was asked about how he ensures that the story of Paper Mario appeals to a broad audience. He revealed that Super Paper Mario had an "elaborate story" which "led the game away from the Mario universe", so he's avoided "using stories that are too complicated" since Paper Mario: Sticker Star.
Tanabe's full words:
"In Super Paper Mario, the elaborate story led the game away from the Mario universe, so since Paper Mario: Sticker Star I've refrained from using stories that are too complicated. Personally, though, I like games with stories. During the production of The Legend of Zelda: A Link to the Past, we made use of a system for character settings and real conversations in order to build the story, which was a first for a game in a series. (I also wrote the text for this game.)

To go back to Mario, in Paper Mario: Color Splash, I avoided having a complicated story so as not to veer too far away from the Mario universe, and instead aimed for a game with more memorable events. To create even more memorable experiences for players, in Paper Mario: The Origami King we've established some characters other than the partner character who will also journey with players through the game. In particular, I think that Bobby (Bob-omb) has turned out to be just as memorable a character as Olivia."
Tanabe later said in the same interview that "it's no longer possible to modify Mario characters or to create original characters that touch on the Mario universe":
"Since Paper Mario: Sticker Star, it's no longer possible to modify Mario characters or to create original characters that touch on the Mario universe. That means that if we aren't using Mario characters for bosses, we need to create original characters with designs that don't involve the Mario universe at all, like we've done with Olly and the stationery bosses."
Leave a Reply