Paper Mario dev: team has "almost complete control" over creative direction, Miyamoto barely involved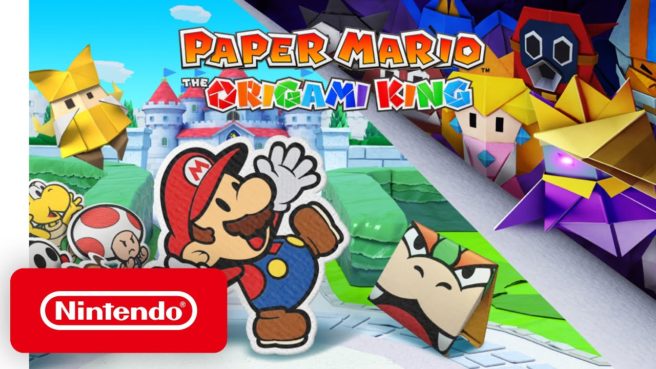 There's been a lot of talk regarding the direction of the Paper Mario series as of late. One comment that recently made the rounds came from producer Kensuke Tanabe, who said that the team is no longer able to "modify Mario characters or to create original characters that touch on the Mario universe." Although that is a notable restriction, it sounds like they have a significant amount of creative control otherwise.
Speaking with Eurogamer Germany, Tanabe said the team has had "almost complete control over the creative direction of the game" going back to Paper Mario: Color Splash. It also sounds like Shigeru Miyamoto is not really involved at this point.
According to Tanabe, which we've translated as follows:
"Ever since Paper Mario: Color Splash, we have almost complete control over the creative direction of the game. Mr. Miyamoto checked in on development once or twice, but there were no specific requests to make changes. However, all character designs have to pass a check by our IP team, which is pretty strict. Nonetheless, we were allowed to change the outfits of some Toads in this game."
Director Masahiko Nagaya also weighed in with the following:
"Mr. Tanabe is correct about us having complete creative control over the crucial elements of the game. We were constantly checking whether or not our approach was moving too far away from the Mario universe. During development, we were also careful not to disappoint the expectations of fans of the core Mario series. As mentioned, there are strict guidelines related to the use of characters. It's a challenge to emphasize the unique aspects of the game while still adhering to the guidelines."
Miyamoto had a notable influence on the development of Paper Mario: Sticker Star, which came just before Color Splash. Nintendo's longtime creator wanted a "change in the atmosphere" and asked for the game to be made with only characters from the world of Super Mario as much as possible.
Thanks to Matt for assisting us with this translation.
Leave a Reply