Paper Mario: The Origami King dev says he feels the need to change the battle system in every game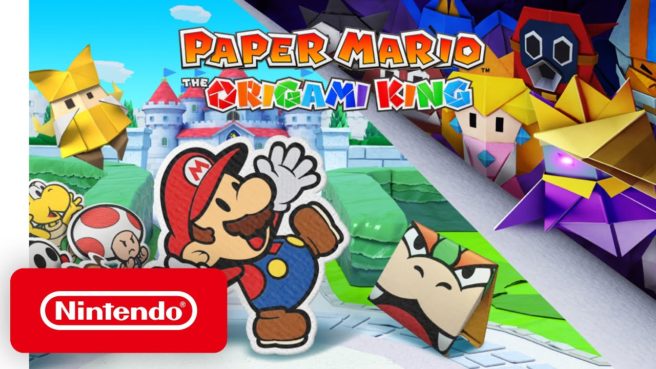 Paper Mario is far from a static series. The games have moved away from traditional RPG roots, dabbling with different genres and ideas. That experimentation even extends to the battle system, which certainly holds true with the latest entry, Paper Mario: The Origami King.
In an interview with German site PCGames, producer Kensuke Tanabe commented on the approach to battles for this new game. When asked if there was a drive to change combat up from previous titles because it might have become stale or if it's a natural evolution, Tanabe said:
"Striving to find new and innovative systems is the foundation of the philosophy my team and I are following when developing games. As such, I think it's a necessity that the combat system changes in every game."
The first two Paper Mario games were pure RPGs. Then with Super Paper Mario, battles became more about platforming and action. Sticker Star and Color Splash next had players battling with stickers and cards respectively. Finally, Paper Mario: The Origami King is based around a ring-based battle system.
Thanks to Matt for the native translation assistance.
Leave a Reply