Persona 5 Scramble: new video details Kyoto, Osaka and Zenkichi Hasegawa; demo out on February 6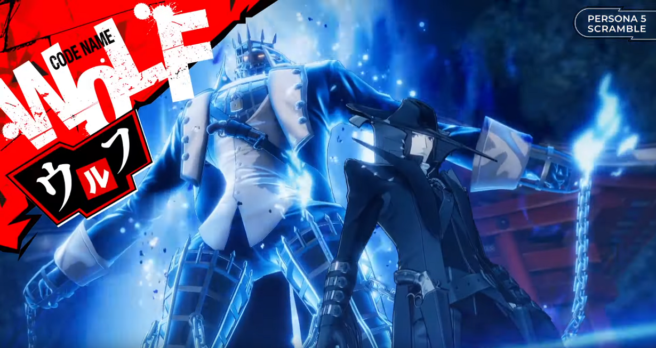 The fifth "Morgana Travel Report" video for Persona 5 Scramble: The Phantom Strikers has been released. It covers the two cities of Kyoto and Osaka as well as the character of Zenkichi Hasegawa. We've summarized it below (credit goes to Gematsu for the translation):
Kyoto
The historic city of Kyoto is one of Japan's major tourism spots. The Phantom Thieves head there after a proposal by public safety police officer Zenkichi Hasegawa, who is travelling with them. Zenkichi is actually from Kyoto, and his daughter Akane still lives there. She's a big fan of the Phantom Thieves.
Naturally, Kyoto also has a Jail that the Phantom Thieves have to conquer. It takes on the appearance of a huge shrine, with lots of torii gates within that warp you to different locations when you pass through them. Also, it seems like something will happen to Zenkichi in this Jail.
Osaka
Another major tourism spot in western Japan, Osaka is famous for its good food and abundance of cultural activities. Osaka is also the home of the famous IT company Madicce, which somehow seems to be involved with the incidents the Phantom Thieves are investigating. The president of Madicce is Akira Konoe, an ambitious man who has become popular due to his charisma and the innovative services his company provides.
The Osaka Jail takes on the look of a futuristic city, complete with surveillance cameras and security robots. The enemies here are extremely strong, so you will need to be cautious.
Code Name: Wolf
Zenkichi Hasegawa eventually awakens a Persona and fights alongside the Phantom Thieves. He fights using a large sword, with gives him a long reach in melee combat, as well as two pistols. He can steal HP from enemies as well as using a berserk ability to cut down his own HP in exchange for higher attack power.
His Persona is Valjean (modelled after Jean Valjean of Victor Hugo's Les Misérables), who uses Gun and Almighty skills in addition to strengthening his allies.
Here's the video showcasing Kyoto and Osaka:
Here's the one about Zenkichi Hasegawa:
And here's the full Morgana Travel Report video:
And finally, it was announced that a demo of the game would be available on the Japanese eShop on February 6. The full game is scheduled to be released in Japan on February 20.
Leave a Reply