Phantom Breaker: Omnia trailer introduces Yuzuha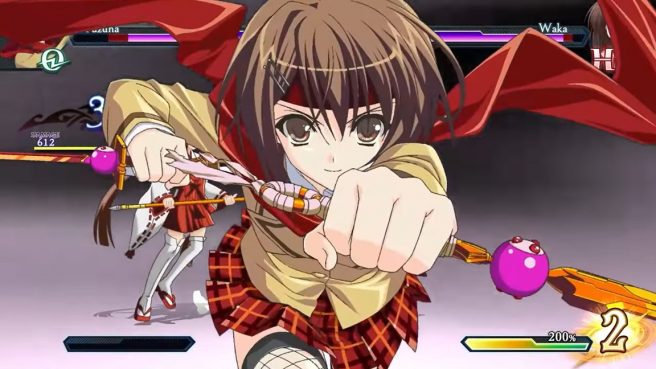 Another character trailer has come in for Phantom Breaker: Omnia as Rocket Panda Games and Mages are now showing off Yuzuha. The character has English voiceover from Amber Conner while Aki Toyosaki is playing the role in Japanese.
Below is some information about Yuzuha as provided by the official website:
A 16-year-old high schooler descended from a long line of Bakufu Era ninjas. Her weapons are a short sword and kunai named "Shokaku" and "Zuikaku."

Having trained in ninjutsu since childhood, she carries on her family's traditions and hopes of restoring the Shogunate as well as their mission to find the "True Map of Gold." Loves (LOVES) castles and believes one of her ancestors has bestowed a legendary ancestral weapon upon her…
And here's the new Phantom Breaker: Omnia character for Yuzuha:
In case you missed it, you can watch other character trailers for Mikoto here, Itsuki here, and Waka here.
Phantom Breaker: Omnia is planned for a March 15, 2022 launch on Switch. More information about the game is located on the official website here.
Leave a Reply