Pikachu Build-A-Bear now releasing this month, pre-orders open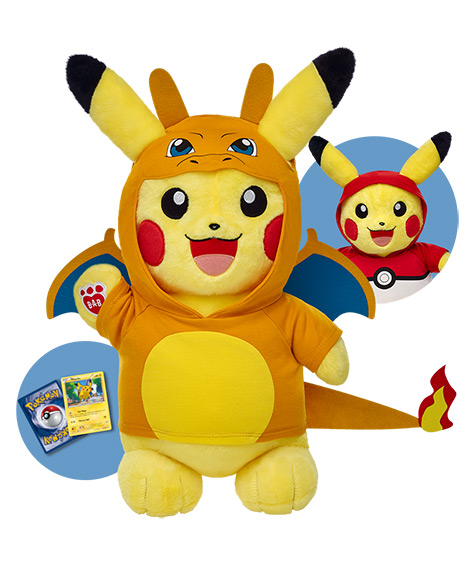 Build-A-Bear Workshop's new stuffed animals featuring Pikachu were originally planned for release in early 2016. Its launch has now been brought forward though, and product will be available starting later this month.
Consumers can choose between two options. Here's a breakdown of each:
Web-only
– Pikachu plush pre-stuffed
– Sound clip of its different cries
– Poké Ball hoodie
– Charizard costume
– Special trading card
– $60
In-store pickup
– Make your own Pikachu
– Get the Pikachu alone
– $28
– Can buy the Poke Ball sweatshirt for an extra $12.50
Pre-orders for the Pikachu plush at Build-A-Bear Workshop are now live. You can reserve yours here. Check out some new photos below.
Leave a Reply