PlatinumGames hopes to give an update on Bayonetta 3 and more in 2021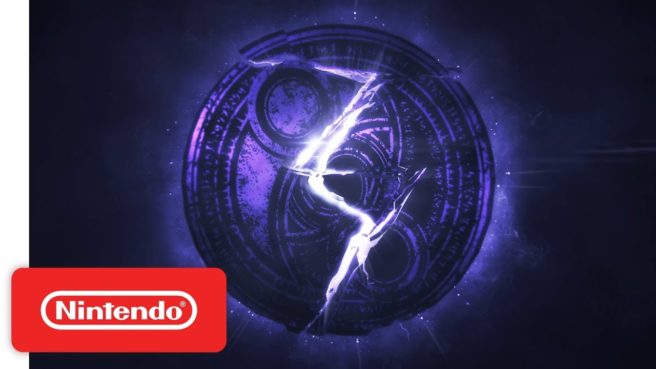 When PlatinumGames is asked about Bayonetta 3, you tend to get the same response. Aside from the studio constantly reassuring fans that development is going well, we haven't really heard much about the game. That's been the case since the project was originally announced at The Game Awards in December 2017.
There's still no word on when Bayonetta 3 will release, but perhaps we'll finally hear more this year. That's based on a brief comment from PlatinumGames' Hideki Kamiya.
During one of the recent Arcade Archives streams, Kamiya – who is known for his appreciation of classic games – had a phone conversation with Hamster boss Satoshi Hamada. Kamiya ended up suggesting that there could be a status update on Bayonetta 3 and other upcoming titles from the studio in 2021.
Here's the full transcript, as translated by Nintendo Everything:
Hamada: I believe that you're very busy with new projects?

Kamiya: Well, I suppose… we've been working on new stuff like Bayonetta 3, not that I can say too much… but I hope we can give an update during the year.

Hamada: I see.

Kamiya: – and give updates on a few more unannounced projects too. I'm not sure if I'm allowed to say that, but I said it anyway.

Hamada: (laughing hysterically) Ah, so that's how it is, huh?

Kamiya: The point is – I'm trying to do a lot of stuff this year.

Hamada: Got you! Thank you for the comment.

Kamiya: Please keep an eye on us. I'm hoping to bring some hype to this industry.

Hamada: I hope so too! I really would like to see you succeed in making AAA games. Meanwhile, we will focus more on classic games.

Kamiya: I'll do my best, thanks.
Aside from Bayonetta 3, another notable upcoming PlatinumGames title is Project G.G. Kamiya is working on that title as director. Viewtiful Joe, The Wonderful 101, and Project G.G. are considered to be his superhero trilogy, though they are not directly related.
---
Big thanks to centurionnugget and Oni Dino for their help on this post
Leave a Reply