PlatinumGames on why it wanted to revisit The Wonderful 101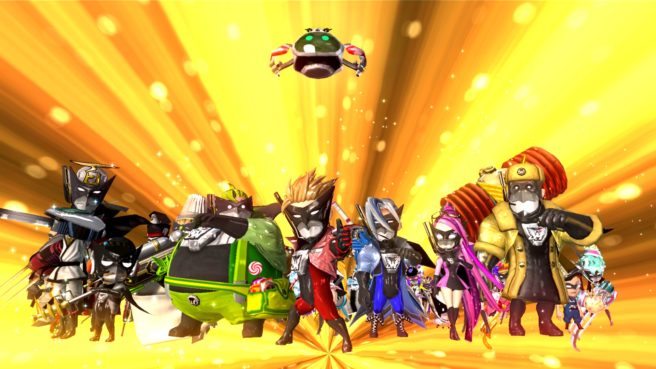 It's been awhile since we last saw The Wonderful 101. After the game launched on Wii U in 2013 and perhaps didn't reach as many people as it could have, fans were hoping that a port would end up on Switch. That's finally happening, as PlatinumGames recently announced a Kickstarter campaign to revisit The Wonderful 101 and release it on new platforms, including Switch. It took less than thirty minutes for the funding goal to be reached.
Prior to the announcement, Nintendo Everything spoke with director Hideki Kamiya and studio head Atsushi Inaba. One of the first questions we asked is what made PlatinumGames want to revisit The Wonderful 101.
In response, Kamiya told us:
"Well, we first released Wonderful 101 back in 2013 on Wii U, and for various reasons it wasn't a successful business endeavor for us. Inaba and I have since lamented that not many players were able to experience the game.

I'm not really sure when we first started talking about bringing the game over to new platforms, but we had to consult with Nintendo first. When we sat down with them, we explained our situation: how the game wasn't successful upon release and how we wanted to bring it to modern consoles.

I mean, it was really disappointing for us, you know? We worked so hard to make this high quality game and we were hoping a lot of gamers would play it, but that didn't really pan out. So as a result of our negotiations, the kindness of Nintendo has made both the ports and this campaign possible."
PlatinumGames also chatted with us about why it decided to use Kickstarter and improvements that are planned for the re-release. We'll have more from our interview soon, including the full interview.
Leave a Reply