PlayEveryWare bringing Olympia Rising to Wii U, Jewel Quest also hitting the eShop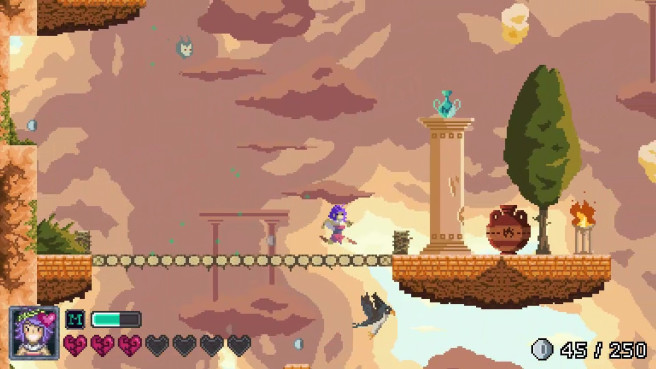 Olympia Rising is coming to Nintendo's console courtesy of Elliot Quest Wii U developer PlayEveryWare, the studio's Thomas O'Connor has revealed to Nintendo Everything. The company partnered with creator Paleozoic Games to port and publish on the eShop. It should be available "in all regions" sometime in April.
Originally released last year, Olympia Rising is a 2D action-platformer featuring the young warrior Iola. After meeting an untimely end, she's found herself in the Underworld. Iola can use a jumping and attack mechanic to take down enemies and help climb the Underworld with great maneuverability.
Here's a trailer for Olympic Rising:
PlayEveryWare has also told Nintendo Everything that the match-3 puzzle title Jewel Quest is coming to Wii U. While PlayEveryWare worked on the port, iWin will be publishing. O'Connor anticipates that a release date will be shared "very soon."
Leave a Reply