Pokemon GO finished 2016 with best week of U.S. revenue since launch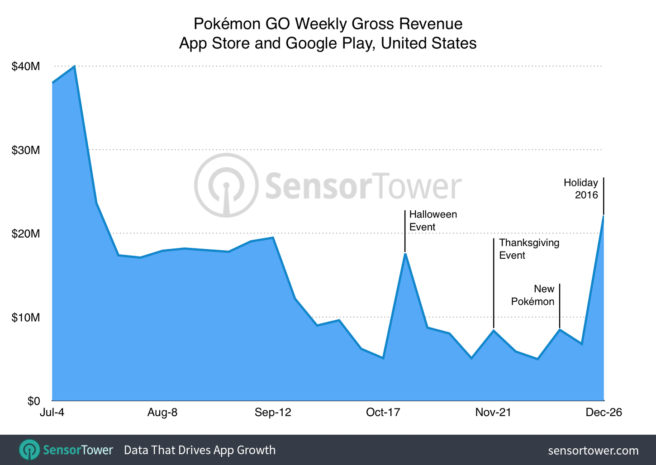 Pokemon GO received a massive boost in the United States at the end of 2016. With Niantic promoting the game with a pair of events, it experienced its best single day on December 31 in terms of domestic gross revenue since July 18. Players spent roughly $4.9 million on that day, Sensor Tower reports. The week of December 26 was also Pokemon GO's highest grossing in the U.S. since mid-July at roughly $22.1 million spent.
The end-of-year holiday events in Pokemon GO performed better than the Halloween and Thanksgiving events. It also outperformed the initial introduction of Gen 2 Pokemon in early December.
As we closed out the week that was 2016, Pokemon GO was the highest grossing app in the United States. It beat out Clash of Clans and Clash Royale during that period.
Leave a Reply