Pokken Tournament DX – details and screenshots for wave 2 DLC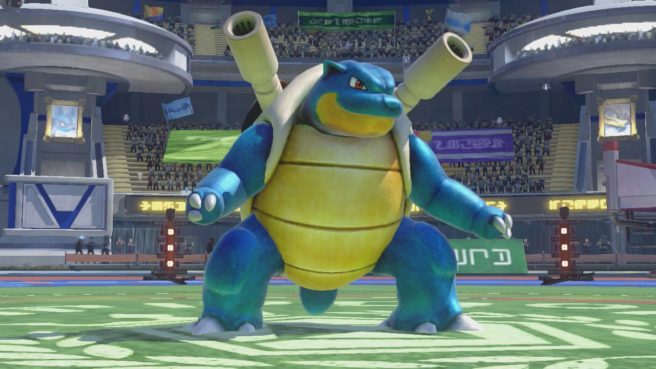 We're just one week away from new DLC in Pokken Tournament DX. To prepare fans for the latest content, new details and screenshots have been published.
Here's what we know:
– Blastoise's Burst Attack will cause it to Mega Evolve into Mega Blastoise and then attacks hard
– It starts close range but gains distance
– Mew uses the move Miracle Power
– This one is unique to this game which increases Synergy Gauge, and even Attack and Critical Hits
– Celebi uses an attack that will cause a Phase Shift, even if the move is blocked
– New player outfits as well as new outfits for Nia
– The Player Outfits are: Blastoise T-Shirt, Rock Guitar Set, Bi-Colour Hair, Glasses and Refreshing Stole
– The next special Group Match is the "Gun Destruction" Group Match
– This cup is a Team Battle competition, once again on a Fixed Battle Arena
– Participating in this brings a special title reward based on Blastoise, and if you place highly you'll get other titles based on your placement
We have new screenshots of Pokken Tournament DX's upcoming DLC below.
Leave a Reply