Pre-orders open for physical versions of Axiom Verge on Wii U, Bomb Chicken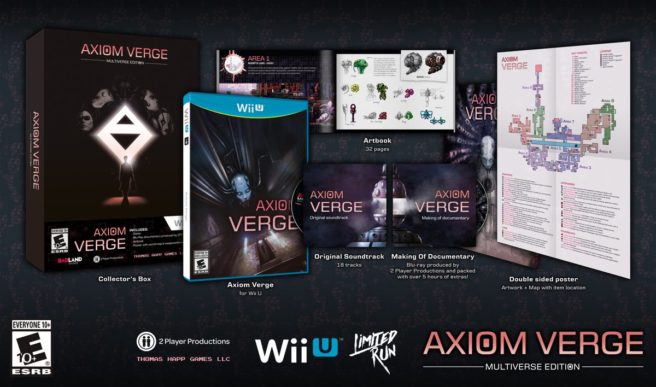 Limited Run Games is now taking pre-orders for two new products. The physical version of Axiom Verge for Wii U is up here while Bomb Chicken is here.
Axiom Verge comes with a few extra goodies. Aside from the game, you'll receive a double-sided poster, "The Art of Axiom Verge" art booklet, an exclusive "Making Of" documentary Blu-ray, and an original soundtrack on physical CD.
Leave a Reply