Repurchase rare items in Zelda: Breath of The Wild with version 1.3.3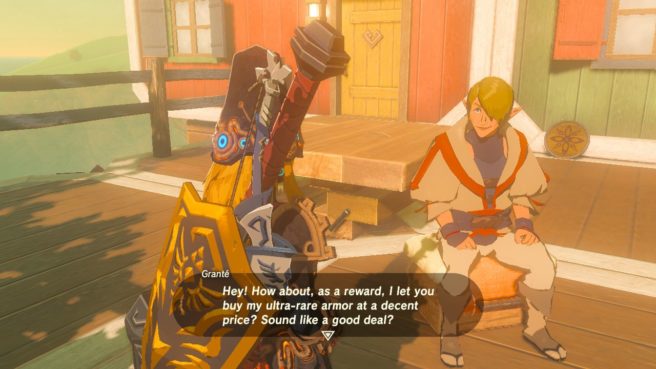 Here's something about Zelda: Breath of the Wild's new update that you may not be aware of. With version 1.3.3, it's now possible to repurchase rare items.
Granté in Tarrey Town will let you reacquire rare gear, which does include DLC items. Just note that you need to have found each piece of equipment before Granté will sell anything to you.
Leave a Reply