Sakurai talks about Satoru Iwata's passing, Smash Bros. Ultimate being Iwata's final mission for him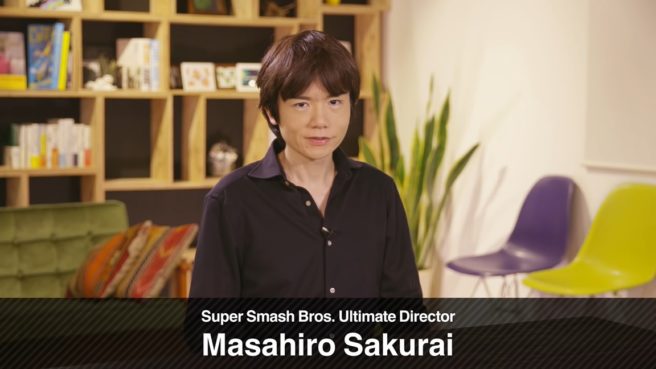 Shigesato Itoi's company Hobonichi has been publishing new interviews with Super Smash Bros. Ultimate director Masahiro Sakurai. As part of this, Sakurai spoke about the passing of late president Satoru Iwata. He also discusses how Super Smash Bros. Ultimate was the final mission Iwata gave to him.
Here's a translation of that excerpt, courtesy of Siliconera:
Do you remember how you processed his passing?

Masahiro Sakurai, director: "Before I took the phone call, I felt sluggish for some reason. Like my body felt heavy…

When my grandfather and grandmother passed, I had the same feeling. Like 'I feel sluggish today', and then finding out they passed away. Something like that happened, and for some reason, a similar thing occurred. Although I'm not one to talk about spiritual things. I wonder if I had a feeling…

But I decided that either way, I'd finish the Smash Bros. project. That was the best way I could make it up to Iwata-san, I felt."

Ahh, I see.

Sakurai: "So Super Smash Bros. Ultimate released, right? In fact, that was the final mission given to me by Iwata-san. That game sold that much not just in Japan but overseas as well, and became the highest-selling title in 2018 in Japan. People all around enjoyed the game, and it brought around the best results, and I feel thankful for this."
Sakurai is unsure what the future holds, and what his next mission might be. The DLC for Super Smash Bros. Ultimate "already falls outside the mission," he said.
Leave a Reply