Samurai Warriors Chronicles 3 heading to North America on June 30, first English trailer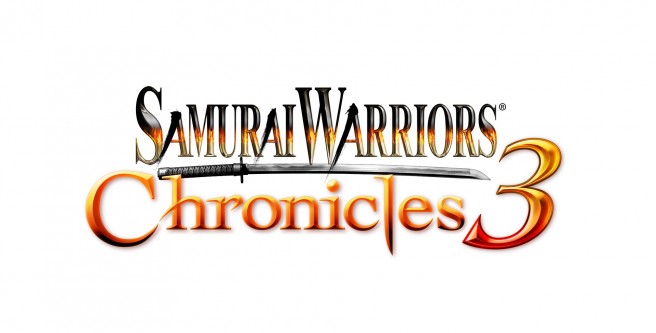 Last week, Koei Tecmo revealed that Samurai Warriors Chronicles 3 would be releasing in the west. We received confiramtion that the game would be reaching Europe on June 24, though we hadn't heard anything about North America – until now.
Samurai Warriors Chronicles 3 is heading stateside on June 30. For an official overview and the debut English trailer, continue on below.
LEGENDARY SAMURAI WARRIORS CHRONICLES FRANCHISE RETURNS TO NINTENDO 3DS™ AND DEBUTS ON PLAYSTATION®VITA! (Digital release only)

Samurai Warriors Chronicles 3, on Nintendo 3DS™ and the PlayStation®VITA handheld entertainment system on June 30, 2015.

This title, developed in continuous celebration of the franchise's 10 year anniversary, aims to bring a brand new version of the Samurai Warriors Universe to western Nintendo 3DS™ players for the first time since the IP launched in 2011, as well as offer PlayStation®VITA fans the opportunity to delve deeper into the rich and intricate storylines of Sengoku-era Japan.

Samurai Warriors Chronicles 3 incorporates the best features from previous Samurai Warriors titles, including the detailed customization mode and battle system of Samurai Warriors 4, and the Challenge Mode, which tests players' speed and efficiency as they fight against the clock and thousands of enemies simultaneously!

In the Story Mode, players control either a uniquely customized character or one of the much loved, historically-inspired Samurai. Stories and lives unfold in multiple ways offering numerous resolutions to large scale battles and multiple endings affected by the players' choices, actions, and affiliations.

Exclusively created to offer exhilarating action on the go, Samurai Warriors Chronicles 3 will fully utilize the Nintendo 3DS™ StreetPass and SpotPass, as well as the PlayStation®VITA touch screen.
Leave a Reply