SEGA on Sonic Mania's origins, why DLC isn't planned, much more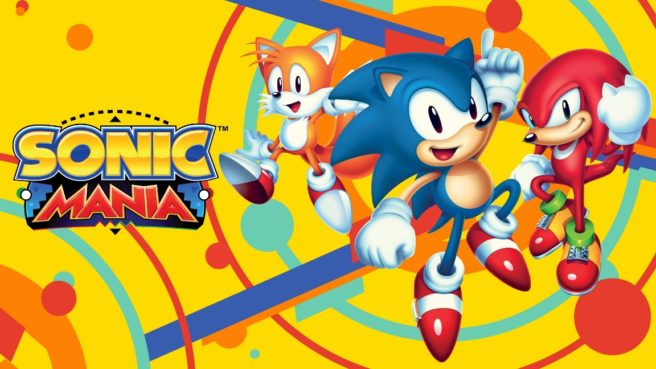 Sonic Mania launched around the world this past week. Right around the release, Japanese site Gamer spoke with series producer Takashi Iizuka from SEGA. Iizuka spoke about how Sonic Mania came to be, why DLC currently isn't in the works, and how the special stages weren't initially planned… plus more. Note: light spoilers follow towards the very end of the post.
For Sonic's 25th anniversary last year, Iizuka received a task to deliver some sort of product, but not towards existing Sonic fans. They were instead targeting the "dormant fans" who used to play the SEGA Genesis, but haven't really played any games again since. He then met Christian Whitehead, the Australian programmer who ported Sonic 1, 2, and CD to mobile, and the two would then establish the Sonic Mania project.
They previously talked about just simply porting those games again, but Iizuka thought that fans must have had a desire for new surprises from what they loved in the past rather than simply revisiting things as-is. That's why it was decided to re-arrange existing stages in Sonic Mania.
Iizuka had previously worked with Sonic Team and other major development companies in Japan. But for Sonic Mania, it's the first time he partnered with a team totally composed of "independent Sonic manias" spread across various countries.
This new team also had a greater passion to create, in comparison to usual companies that set decisions based on a pre-determined schedule (in meetings, etc). As a result, the team had so many features they still wanted to add even after the beta version was complete. Thanks to this, Iizuka felt that Sonic Mania players should be able to feel the passion from the creators of the game who are fellow "Sonic manias".
Unlike the 3D Sonic games, characters in Sonic Mania do not speak. Since there are only few places requiring localization, they have been able to bring the game to various countries with more language options. Currently there is Japanese, English, French, Italian, German, and Spanish support.
The brand-new Studiopolis stage is included due to receiving the most requests from the Sonic Mania development team. Iizuka said again that the staff was very enthusiastic about creating more contens than requested, such as in character sprites and amount of stages.
Iizuka actually considered reducing the amount of stages at one point in order to meet the development schedule. However, in the end it was decided to put all of them in the game.
This relates to another point in the interview. Sonic Mania doesn't really have much in the way of cut content like scrapped stages. Since Sonic Mania was only distributed digitally, the team was able to continue working very close leading up to launch and essentially put in everything they wanted to. Because of this, there are currently no plans for DLC.
While most people would say Green Hill or Chemical Planet for recommended returning stages, Iizuka would recommend Flying Battery, because he likes the music and also when the player goes inside and outside the ship. He's glad that the stage has become more interesting than the original because of the renewals.
For the new stage, Iizuka would recommend Mirage Saloon because the stage structure will be different depending on the player character chosen.
Puyo Puyo gameplay was added because there was a Puyo Puyo game released in the west for the SEGA Genesis back then, which was "Dr. Robotnik's Mean Bean Machine". The team also wanted to add it for the boss battle in Chemical Planet.
At first, Iizuka didn't have plans to feature Blue Sphere in the special stages. Special stages themselves were planned, but they didn't have any particular direction initially. However, when the time came for the team to start on development, Blue Sphere was brought over to Sonic Mania as an experiment of sorts, so that's how the stages ended up in the final game.
The team's concept for the story, which focuses on the Phantom Ruby, is that Dr. Eggman's robots called Hard-Boiled Heavies become self-sentient and move on their own will. In addition to that, the team felt the need to continuously connect stages from various eras (returning and new alike). And to fill the plot hole, the Phantom Ruby's mysterious power is added as the key.
Finally, for the Sonic Mania project, it was decided that the technological limit would be set at SEGA CD, which is higher than Genesis but lower than Saturn. So in creating a SEGA CD-grade special stage, they would intentionally make SEGA CD-grade polygons, because high-polygon models would already be available for Sonic Forces.
Leave a Reply