Sonic Frontiers' marketing has been a rollercoaster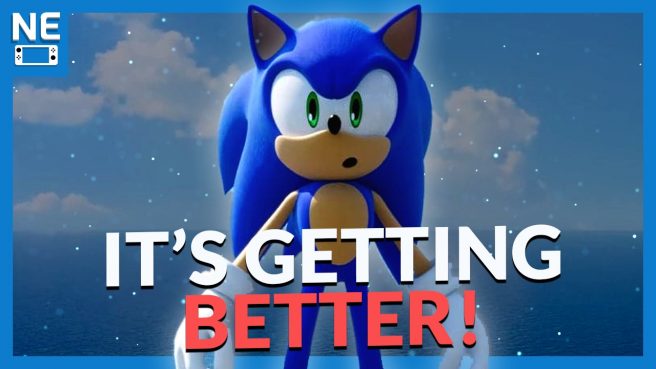 Sonic as a franchise is in a curious situation right now. When we look at the hedgehog's popularity, it is definitely at a high-point thanks to the successful movie sequel that was recently in cinemas. However, when we talk about the actual games, some would argue it's been a while since we saw a solid release from Sonic Team.
Sonic Frontiers is the next mainline game coming out and expectations are all over the place. Thanks to a weird first impression, people are already worried about it. Right now, however, things are getting progressively better, with new footage and information about the game constantly being revealed and giving some hope for us fans.
I discuss this rollercoaster of events in today's video, sharing my opinions on the matter. Feel free to check it down below.
In our previous video, we talked about how much of Pokemon Legends: Arceus is in Scarlet and Violet – you can watch that here. We also recently talked about a few games that look visually "perfect" on Switch, which is available here. Finally, in another video here, you can listen to our thoughts regarding how Nintendo's success may affect the future of Switch.
Leave a Reply