Sonic Mania director on the origins of the Mean Bean Machine boss battle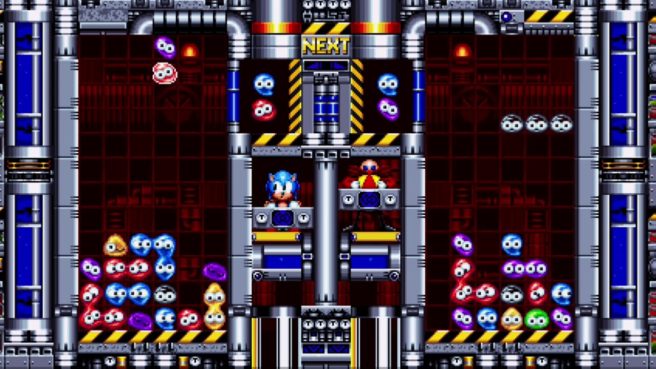 One of the more interesting boss fights in Sonic Mania is the Mean Bean Machine. As a tribute to the original game on the SEGA Genesis, it has you battling Doctor Eggman with falling block pieces.
Sonic Mania director Christian Whitehead touched on the origins of the boss fight in an interview with IGN. He shared the following:
"The Mean Bean Machine boss was probably the most complex boss to create, since it was essentially a game within a game. I spent some time researching the rules of the game and replicated them in the engine, getting the core chain mechanic and scoring system working."

"The 'Amoeba Droid' chemical mini boss in Act 1 was already an evolution on the type of boss the original Sonic 2 Zone had, so Act 2's boss needed to use chemicals in another way that was distinct, yet fun. …The idea of different colored chemicals with various properties was already decided upon for Chemical Plant Act 2, so I just had a moment where it clicked and thought "What if those colored chemicals were being used to make Mean Beans?"
Whitehead added that, originally, the design "was a really dumb random input generator". But thanks to some help from programmer Hunter Bridges, more robust AI was added in, eventually allowing for an unlockable Mean Bean Machine mode.
Whitehead also said that he was "not really expecting [the boss] to get approval from Sonic Team, since it was a different license, but they thought the idea was funny" and helped out with having it fit in with the Chemical Plant world.
Leave a Reply