Sonic the Hedgehog Knuckles Nendoroid out in January, new photos, pre-orders open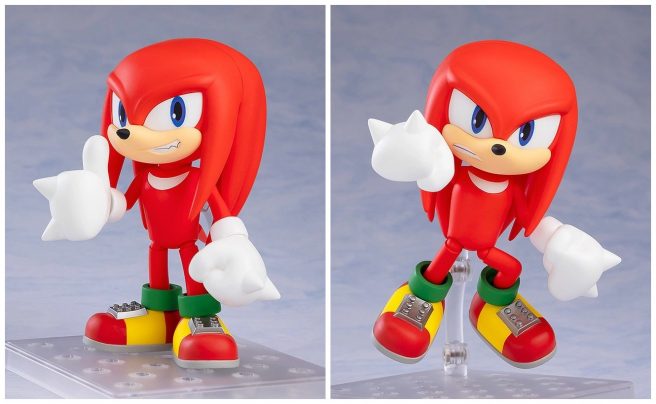 Good Smile has provided an update on the Knuckles Nendoroid for Sonic the Hedgehog, including a release date and photos, plus pre-orders have opened.
The Nendoroid includes a few different eye parts – specifically the forward-facing, glancing right, and glancing left items. On top of that, you'll get some mouth parts – namely grinning, closed, and gritted teeth. Also, it comes with the Chaos Emerald as an optional part. Also, since the product doesn't stand on its own, you'll want to use the stand that's included.
This first was previously announced at WonHobby towards the start of the year. However, only a concept image was shared initially.
Below are some new photos of the Sonic the Hedgehog Knuckles Nendoroid:
You can pre-order the new Sonic the Hedgehog Nendoroid for Knuckles here. It should be available in January 2024, but keep in mind that you'll need to put in a reservation by July 6, 2023.
Remember that Sonic the Hedgehog has another Nendoroid on the way with Tails planned for later this year. We have more information about that here.
Leave a Reply