Splatoon 2 – Mikey vs. Donnie Splatfest art (Teenage Mutant Ninja Turtles)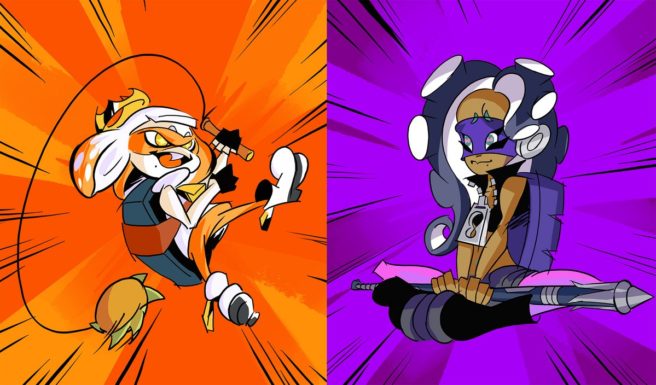 Splatoon 2 started a major Splatfest last weekend. In North America and Europe, the first-ever tournament-style Splatfest kicked off to determine which brother from Teenage Mutant Ninja Turtles franchise is the ultimate fan-favorite.
This weekend, Mikey and Donnie are battling it out to see who's heading to the finals. We have some new Splatfest art celebrating the event above.
Leave a Reply