Splatoon 2 – overviews, release timing, and screenshots for Arowana Mall, Shellendorf Institute, and Walleye Warehouse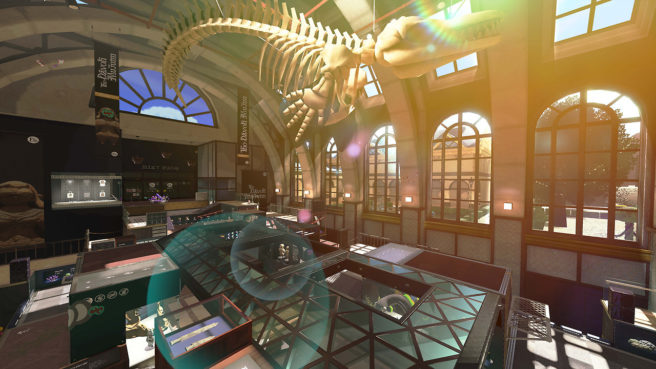 The big 2.0.0 update for Splatoon 2 went live a few days ago. Though most of the content is available, some of it is not. Specifically, a few maps will be rolled out slowly over the next few months.
Nintendo has provided the latest updates for Arowana Mall, Shellendorf Institute, and Walleye Warehouse. Find overviews, the release timing, and screenshots, for each stage below.
Arowana Mall

The deep, long stage structure will look familiar to players of the original Splatoon game, but the tenants of the mall have changed in the past couple of years. In addition, the mall has been renovated here and there. Arowana Mall is scheduled to re-open to the public in early February.

Shellendorf Institute

The Shellendorf Institute is a prestigious museum that's been educating young Inklings for over 120 years. And it's now also a battle stage! While you're playing, please be careful to treat the exhibits with respect–especially the giant ancient fossil suspended from the ceiling.

We're a bit surprised that the museum agreed to host ink battles here, but maybe attendance has been down lately. I know you're excited, but hold your sea horses–they won't be opening their doors until January.

Walleye Warehouse

Hmm… I feel like I've seen this stage somewhere before…

OH RIGHT! It's Walleye Warehouse! There are likely a lot of veteran Inklings who still recall exciting and fierce battles that took place here.

It appears that the online shopping market has been growing enormously even in this squid world, and the warehouse is operating at full capacity. Walleye Warehouse will be open for battle in mid-December!
Leave a Reply