Square Enix explains Bravely Default II's name, confirms there won't be returning characters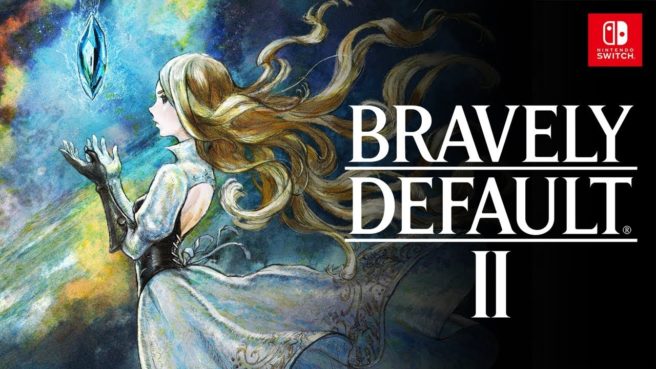 If you haven't been keeping up with the Bravely series, now might be the time for a refresher. The franchise started out on Nintendo 3DS with Bravely Default, which was followed up with a direct sequel, Bravely Second. Now Square-Enix is readying a new game in the franchise, Bravely Default II, for Switch this year.
In an issue of Famitsu, Tomoya Asano (leader of the Asano Team) and Masashi Takahashi (producer) commented on how they settled on the final name. We heard a bit about this previously, but now we have the full explanation.
As translated by Nintendo Everything's Oni Dino, the two shared the following:
Takahashi: For Bravely Default II, we're kind of going back to our roots. And for the players who are experiencing this as their first Bravely game to enjoy it to the fullest, we need to completely refresh the world and the characters. So we gave it a lot of thought: what kind of title would convey that this is a brand-new story with brand-new characters, and moreover, this is a completely new entry in the Bravely series?

By simply adding a "II" to the title.

Takahashi: We considered going with patterns established in Bravely Archive and Bravely Default: Fairy's Effect, but they didn't make it feel like a new entry created for home consoles. Ultimately, we settled on an easily understood numbering system to plainly convey that this is a new entry – more importantly, this is a game that players with zero knowledge of the series can enjoy.

Asano: Speaking of which, when explaining our plans for the game internally, I would often say, "This is not Bravely Third, this is Bravely: Automata." (Laughs)
Asano went on to say that there was even a period during development when the project was regularly referred to as "Bravely: Automata". That's when he started to get a bit anxious and felt the need to properly name the game.
In the same interview, Takahashi and Asano confirmed that characters from previous entries in the series will not be returning for Bravely Default II, though it was considered. This was done so that new players wouldn't feel alienated.
We'll have more news on Bravely Default II soon. The game is currently scheduled for a loose 2020 release window.
Leave a Reply