Super Smash Bros. for Wii U screenshot (12/13/13) – Nintendogs assist trophy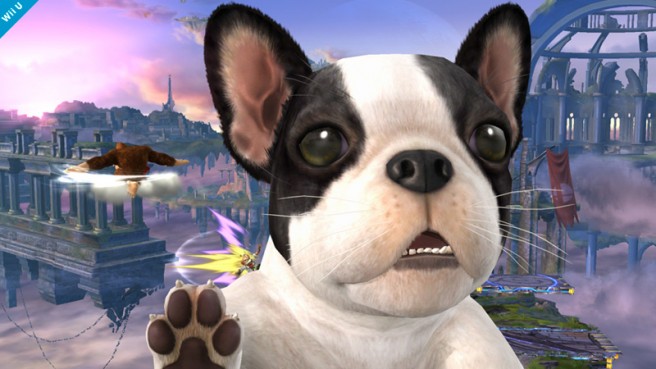 Along with today's screenshot, Sakurai passed along the following message on Miiverse:
The breed of the Nintendogs Assist Trophy has changed to a French Bulldog. It looks so real! Tell me that doesn't bring a smile to your face.
Leave a Reply