Super Smash Bros. for Wii U screenshot (2/20/14)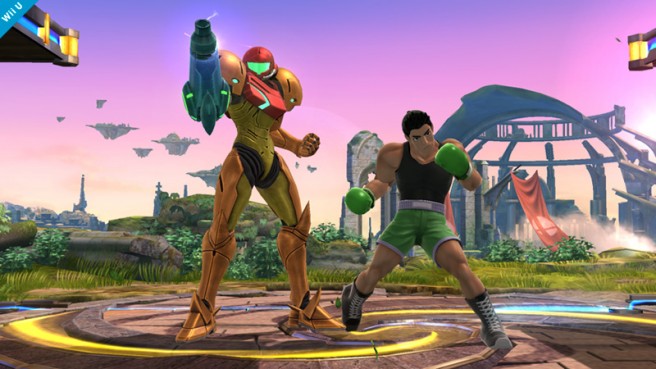 Along with this image of the recently announced fighter, Little Mac, director Masahiro Sakurai posted the following to Miiverse:
Pic of the day. As shown in Little Mac's debut video, here is the height difference between Samus and Little Mac. He's used those mighty green gloves to punch out many challengers bigger than himself.
Leave a Reply