Super Smash Bros. for Wii U screenshot (2/24/14)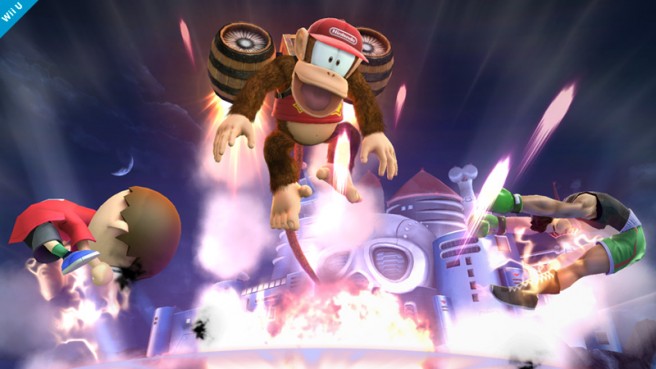 It's official – Diddy Kong is back for another round in the latest Smash Bros., but his initial announcement didn't give much information into how this returning brawler's moves would be mixed up. Thankfully, director Masahiro Sakurai is here with yet another screenshot and some Miiverse-posted insight on Diddy's rocketbarrels. Sakurai posted:
The twin rocketbarrels are back, now with the ability to launch along more horizontal trajectories. They can also come off when opponents hit them mid-boost.
Leave a Reply