Super Smash Bros. for Wii U screenshot (2/27/14) – Waluigi Time!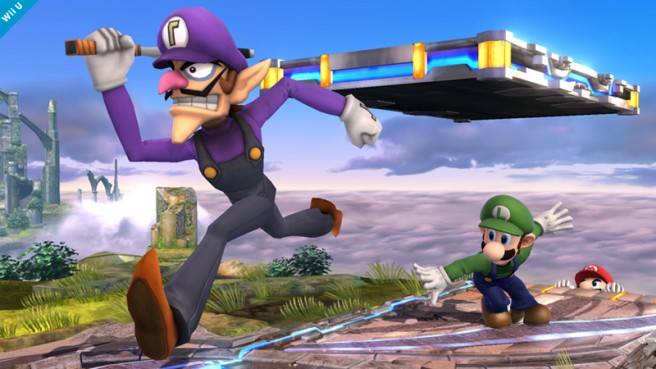 Wondering if Waluigi would follow Little Mac in making the jump from assist trophy to playable character in the latest Smash Bros.? Well he isn't, but he's still in the game along with his trusty tennis racket. Series director Masahiro Sakurai delivered this sick burn on Miiverse:
Once again, Waluigi's Assist Trophy joins the collection!! …Which also means he's not a playable character. Just because you try hard doesn't mean you'll make it into the battle.
Leave a Reply