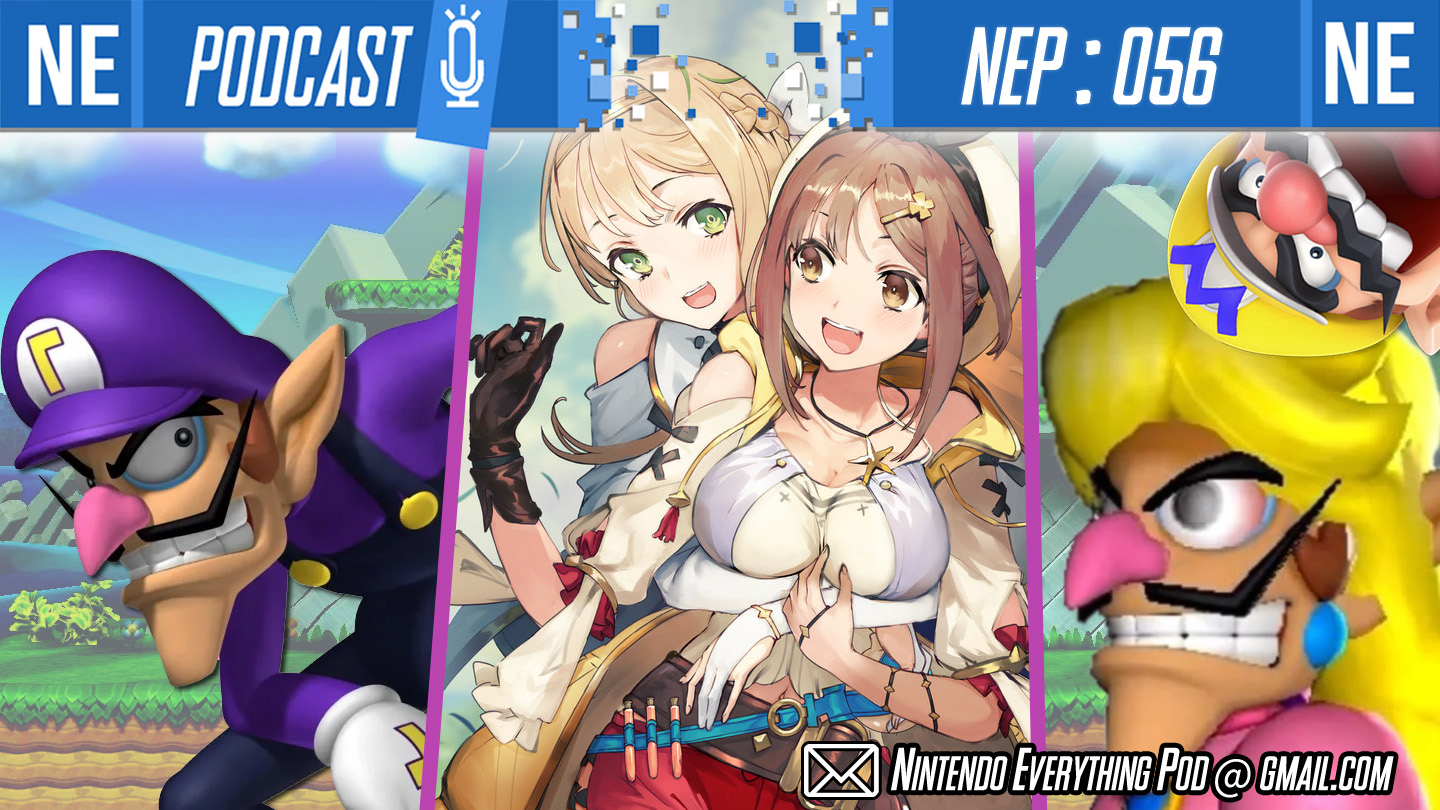 Hello my price droppers and discount darlings. This week on NEP, we chat about game sales, what we've picked up so far, what we plan to pick up and what we recommend—all discounted, of course. Galen's enjoying Bloodstained on Switch, Oni Dino continues to synthesize in Atelier Ryza, and Waluigi's charm is prevalent throughout the show. We'll be doing our Game of the Year show in the near future, so send in your suggestions on what categories and awards we should have!
If you're enjoying NEP, please consider giving us a 5 star review on Apple Podcasts, aka new iTunes. It's incredibly helpful in getting us exposed to new listeners through algorithms, so we would greatly appreciate your help. Thank you for listening!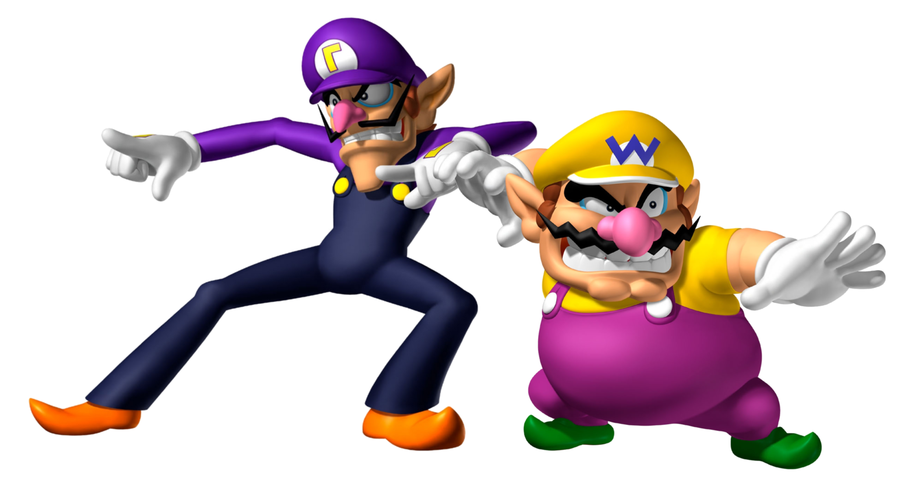 Supper Mario Broth has posted a scan from a 2000 Nintendo Power interview with Hiroyuki Takahashi and Syugo Takahashi of Camelot. In it, the two developers discussed why Wario and Waluigi don't have female partners like Mario and Luigi have Peach and Daisy in Mario Tennis.
The Takahashi brothers explained how they wanted Luigi to have his own partner similar to Mario and Peach. However, Shigeru Miyamoto ended up suggesting Daisy. They also wanted Wario and Waluigi to have girlfriends, but Miyamoto wasn't interested.
Here's the full excerpt of the Nintendo Power interview: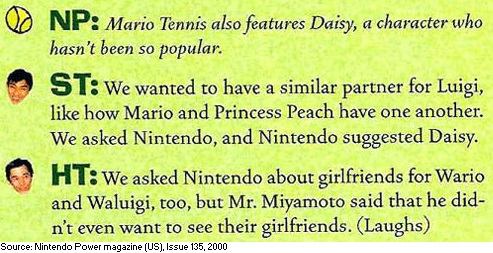 Source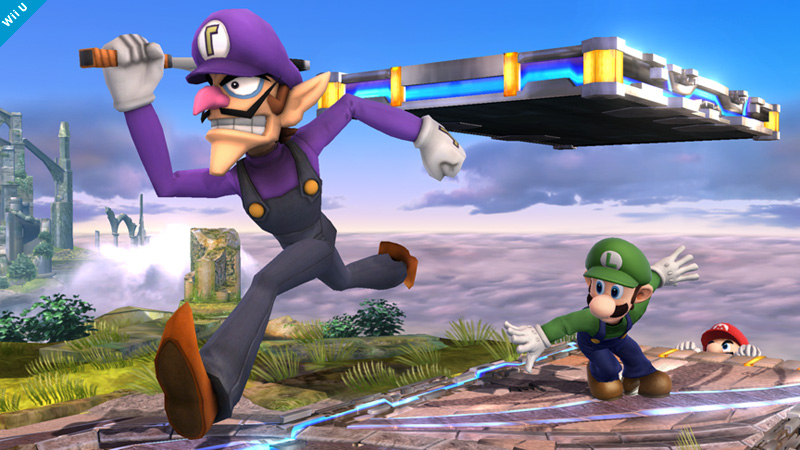 Wondering if Waluigi would follow Little Mac in making the jump from assist trophy to playable character in the latest Smash Bros.? Well he isn't, but he's still in the game along with his trusty tennis racket. Series director Masahiro Sakurai delivered this sick burn on Miiverse:
Once again, Waluigi's Assist Trophy joins the collection!! …Which also means he's not a playable character. Just because you try hard doesn't mean you'll make it into the battle.