Super Smash Bros. soundtrack and Mewtwo DLC from Club Nintendo overview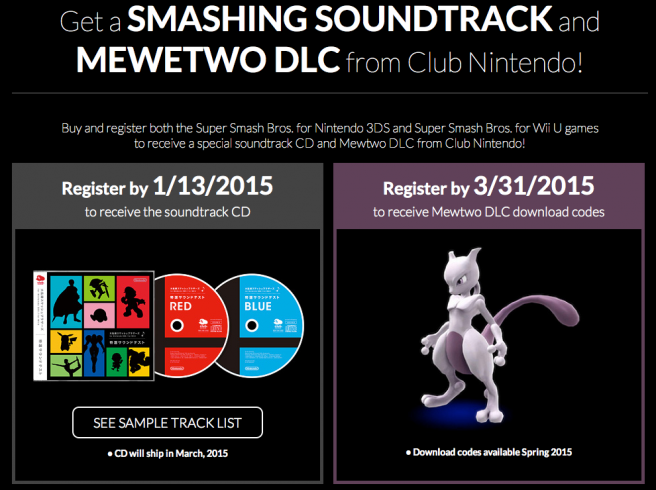 North American Club Nintendo members can get an exclusive Super Smash Bros. and Mewtwo DLC for registering both the 3DS and Wii U versions of Super Smash Bros.
This is a limited time offer so make sure that you register both games by 1/13/2015 if you want the soundtrack and Mewtwo DLC or by 3/31/2015 if you only want the DLC.
The soundtracks will ship in March of 2015 and the codes for the Mewtwo DLC will be available Spring 2015.
Leave a Reply