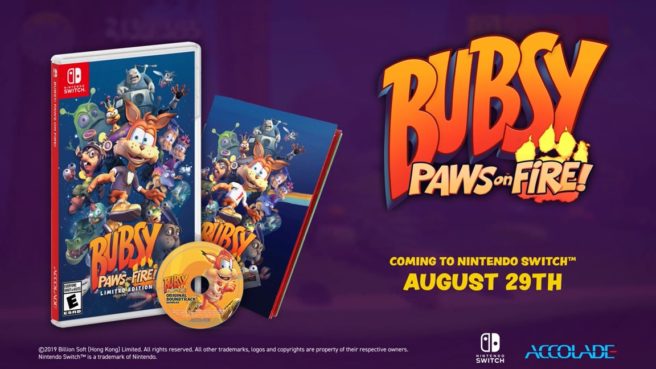 At the end of August, Bubsy: Paws on Fire! will be making its way to Switch. Take a look at the game's launch trailer below.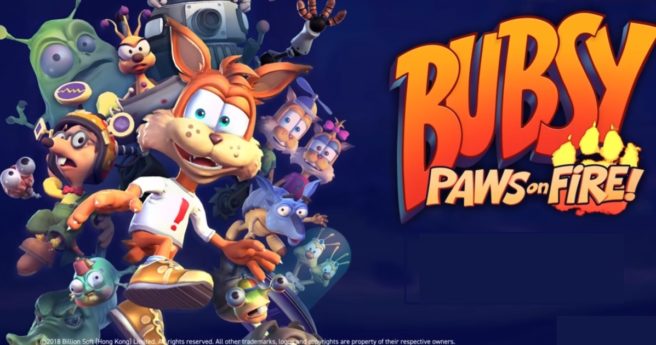 Bubsy: Paws on Fire! was originally planned for release next Thursday. While that's still the case for most platforms, the Switch version has been delayed. It will now release sometime during the summer.
In today's announcement, it was mentioned that the extra time will allow for "final adjustments." Mike Roush from developer Choice Provisions added, "The Switch version of Bubsy: Paws on Fire is in great shape, we're in the final push on some non-gameplay aspects on Switch."
Source: Accolade PR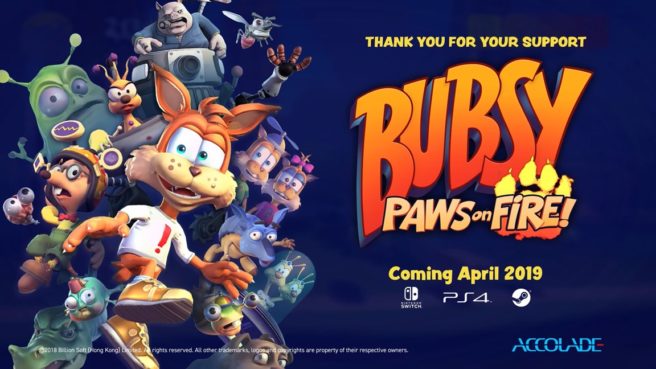 Accolade and Choice Provisions announced today that Bubsy: Paws on Fire will launch on Switch in April. That may not be the end for the game, however.
Tomorrow, a Kickstarter campaign for Bubsy: Paws on Fire will be going live. The "Spicy Extra's" DLC could allow for new costumes, impossible levels, mini-games, new themes, and a new character. We have a trailer promoting the Kickstarter below.