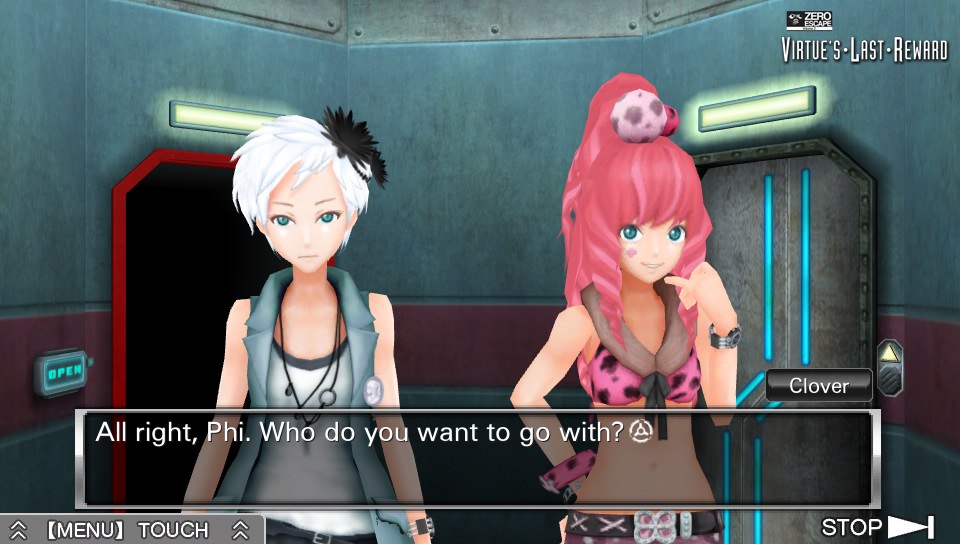 Zero Escape director Kotaro Uchikoshi has high hopes for the series. Speaking with Gamaustra, he mentioned how he wants it to reach the same sort of success as TV dramas like Lost and 24.
Uchikoshi also said that wouldn't be satisfied with Zero Escape only being a cult hit, and he'd like for the franchise to "appeal to mainstream gamers."
Uchikoshi's comments in full:
"Compared to other media, I feel like fans support us feverishly. It's very humbling and I appreciate it very much. The full impact is just beginning to hit me."

"… if you look at TV dramas such as Lost, 24, and Prison Break, those are considered to be very successful. You have to be that big to consider yourself to be successful. I know you might laugh, thinking, 'Wow, you're comparing yourself to a different scale,' but with my development staff, [publisher] Aksys' help, and our fans' continued support, I feel like it's a possibility to reach that level."

"Rather than being 'a cult hit that only core players know,' we are constantly thinking how we can appeal to mainstream gamers. Therefore, if we want to make our project even bigger, we need to work on it."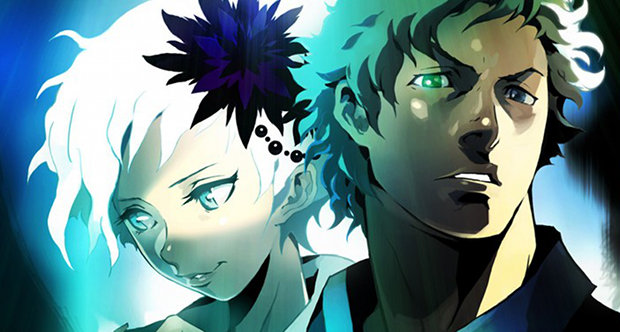 Zero Escape creator Kotaro Uchikoshi shared a few more details about the series' third entry while speaking with IGN.
Uchikoshi started out by saying that moral elements "will be the main theme" for this new project.
"Your way of thinking, values, virtues will be intensely [shaken] during this game, This game is even more philosophical than the past volumes. Of course it'll be entertaining too!"
Uchikoshi confirmed that Zero Escape 3 will answer all remaining questions from Virtue's Last Reward. He added that "as a story [Zero Escape] will definitely end at Volume 3."
"I intend to answer every mystery left during VLR and the mysteries in ZE3 would be solved as well. This game will not end in a cliffhanger. However please take it as one break…if there are still fans requesting, I can not deny that there will not be new incidents arriving either."
Finally, Uchikoshi talked about how the fan responses led to 999 becoming a trilogy.
"I wasn't thinking of doing a continuation during 999. However thanks to fans world wide giving the game a high praise it grew into a series. I am very thankful for this. Especially for Volume 2 and 3, my intentions were them being paired as a set so I really wanted to make Volume 3 happen."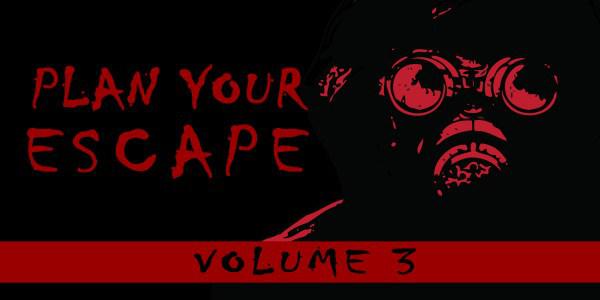 Aksys Games held a Zero Escape-focused panel at Anime Expo 2015 last night. The full recording has now been uploaded online, and we've posted it below.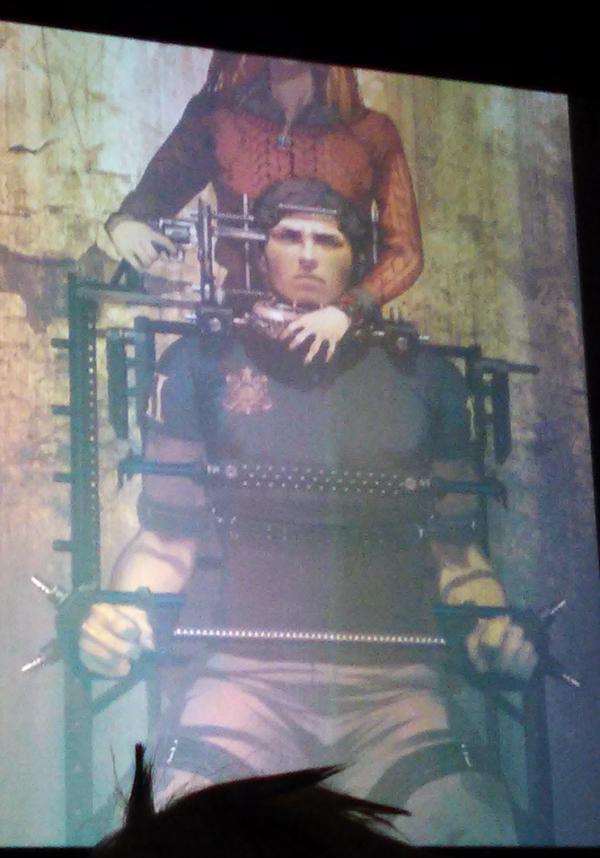 A first piece of art from Zero Escape 3 was shown during an Aksys Games panel at the Anime Expo today. You can see it above.
Zero Escape 3, which was finally announced last night, is said to be going back to the vibe of 999: Nine Hours, Nine Persons, Nine Doors.
Other details shared during today's panel include:
– 4infinity meant mars infinity
– Will take place in place where people train to go to mars
– Development just started
– The picture above is the main visual for Zero Escape 3; it's the promo art
– Fan enthusiasm encouraged reevaluation of Zero Escape 3 and allowed it to enter production
– Uchikoshi in previous games wanted people to question common sense; in this one, he wants you to reevaluate your values
– Uchikoshi leaves the puzzle creation to his staff
– Kazutaka Kodaka (Danganronpa director) knows the ending of Zero Escape 3 and says it is out of this world
– Kodaka helped out with Punchline; exchanges ideas with Uchikoshi frequently
–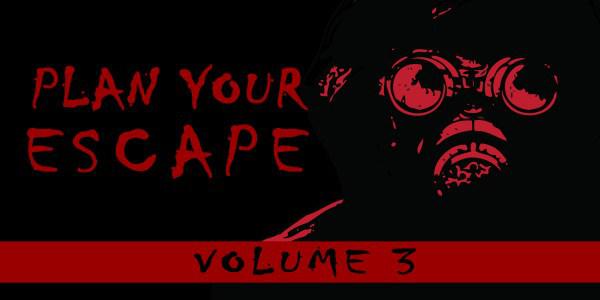 Yesterday, the Aksys Games Panel was held at Anime Expo 2015. Zero Escape 3 was the big highlight, but we also heard about some eShop titles as well. You can watch the full recording below.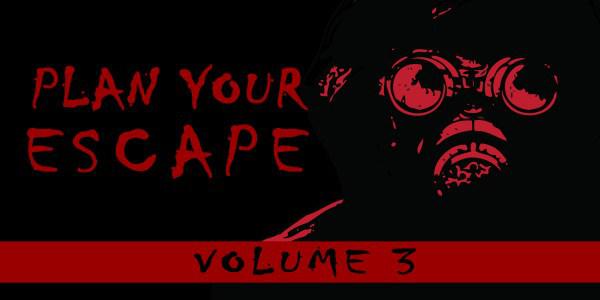 Zero Escape 3 was finally announced at the Aksys Games panel at Anime Expo today. You can now check out the full announcement made during the event below.
Apologies that the audio is a bit out of sync at the end. Aksys' stream was slightly buggy on my end!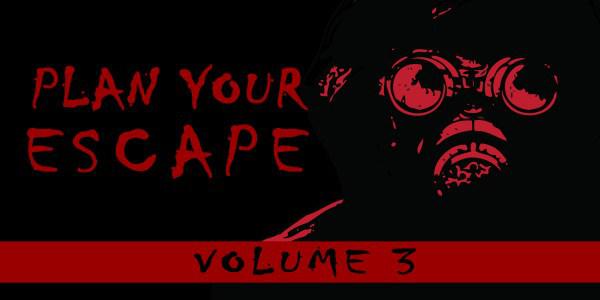 Update: 3DS is now confirmed. Read the press release in full below.
Many government organizations have dismissed our urgent warnings regarding the upcoming game event called Zero Time Dilemma. Recent intelligence has escalated our plans and we have come to the decision to contact gamers about the dangers directly. Our ultimate goal has always been to protect the public from the horrific consequences we have foreseen, but it appears our mission to prevent it from occurring may have failed. It is imperative that you make every effort to prepare yourselves for the oncoming deadly game, so that you may survive the coming apocalypse.

An antidote for the game is predicted to be created, but much further down this timeline, and as such there is no defense from its effects. It will be most easily identifiable on Nintendo 3DS™ and PlayStation®Vita handheld entertainment system, though it is transmittable through the air so the spread may increase even more rapidly through the PlayStation®Store and Nintendo eShop.

Do not be tempted by familiar faces, fully voiced cinematics, multiple endings, or voices in both Japanese and English, as those are signs that the apocalypse is nigh. We suggest that you put extensive effort into improving your puzzle solving skills, as they will be vital to your survival.

We at Crash Keys beg for your assistance in notifying everyone you can so that no one is left in the dark about this dangerous game. The world will end up in a tumultuous uproar, and ultimate consequences will be unavoidable unless word gets out. Use all the time available to you before the summer of next year to contact your loved ones and prepare; our intelligence hasn't been able to focus in on an exact date at this time. Do not fear – we are here to protect you and prepare you to our utmost ability so that you may survive. You will survive. We will use all channels available to contact you with updates as soon as we uncover them. You must be ready.
---
Zero Escape 3 is in development, Aksys Games announced during a panel at the Anime Expo today.
Series creator Kotaro Uchikoshi showed up at the event to reveal the new project in-person. Unfortunately, Uchikoshi did not share any sort of media or information aside from a brief teaser. The only tidbit provided thus far is that it's launching next year.
999 appeared on DS, and Zero Escape: Virtue's Last Reward was made for 3DS. Surely Zero Escape 3 will also be coming to Nintendo platforms, right? Let's hope so!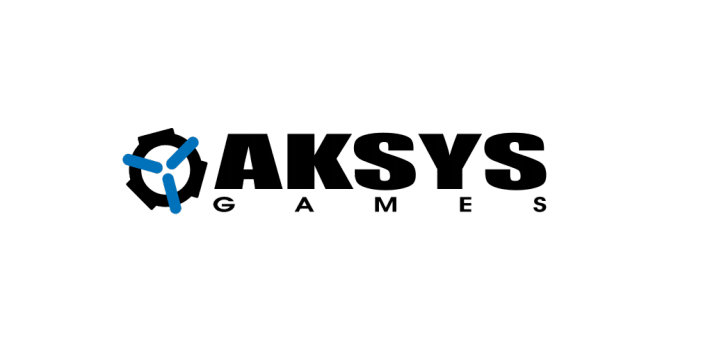 Aksys confirmed three titles for the North American 3DS eShop at an Anime Expo panel. On the Wii U side of things, we're hearing that Chronicles of Teddy: Harmony of Exidus is on the way (coming to the PlayStation 4 as well). This will also be eShop-only.
Chronicles of Teddy seems to be some sort of mix between a platformer and music rhythm game. Siliconera reports that it features "musical puzzles and players will have to listen to audio cues to communicate with characters." In the debut trailer, a girl was shown "and her teddy bear in another world taken over by an evil sorcerer."