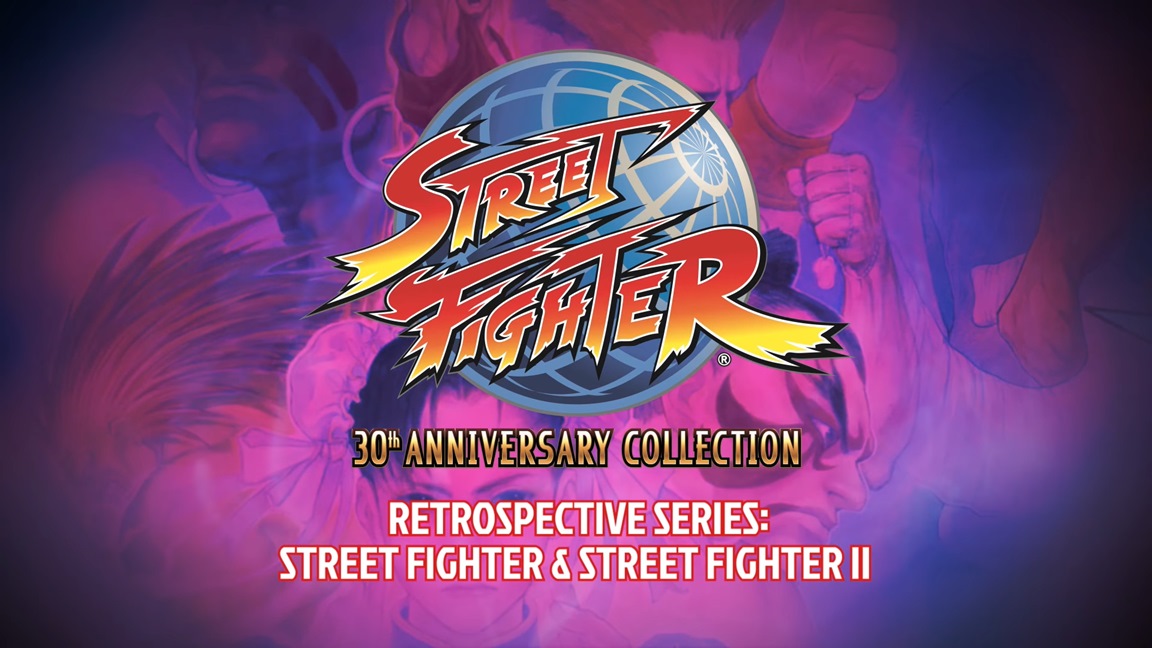 To promote this month's launch of Street Fighter 30th Anniversary Collection, Capcom has kicked off a new retrospective series that highlights the different games included in the package. View the first video below, which focuses on Street Fighter I and II.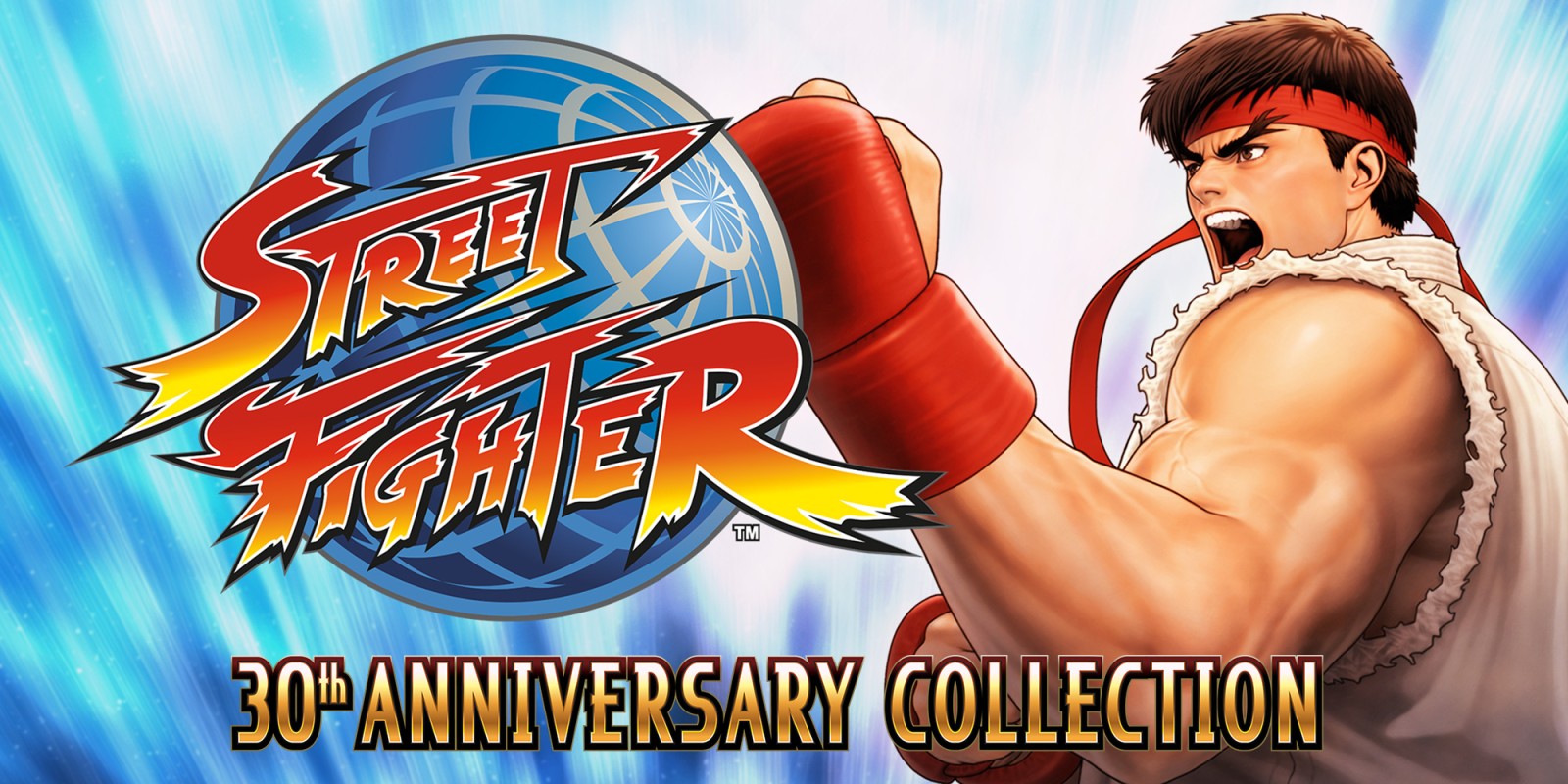 A listing for Street Fighter 30th Anniversary Collection has gone up on the eShop. In both North America and Europe, it can now be pre-loaded.
If you pre-load Street Fighter 30th Anniversary Collection, you can make a purchase in advance and download the required data. Then on launch day, you'll only need to connect online once to begin playing.
Street Fighter 30th Anniversary Collection takes up 4.9GB.
Source: Switch eShop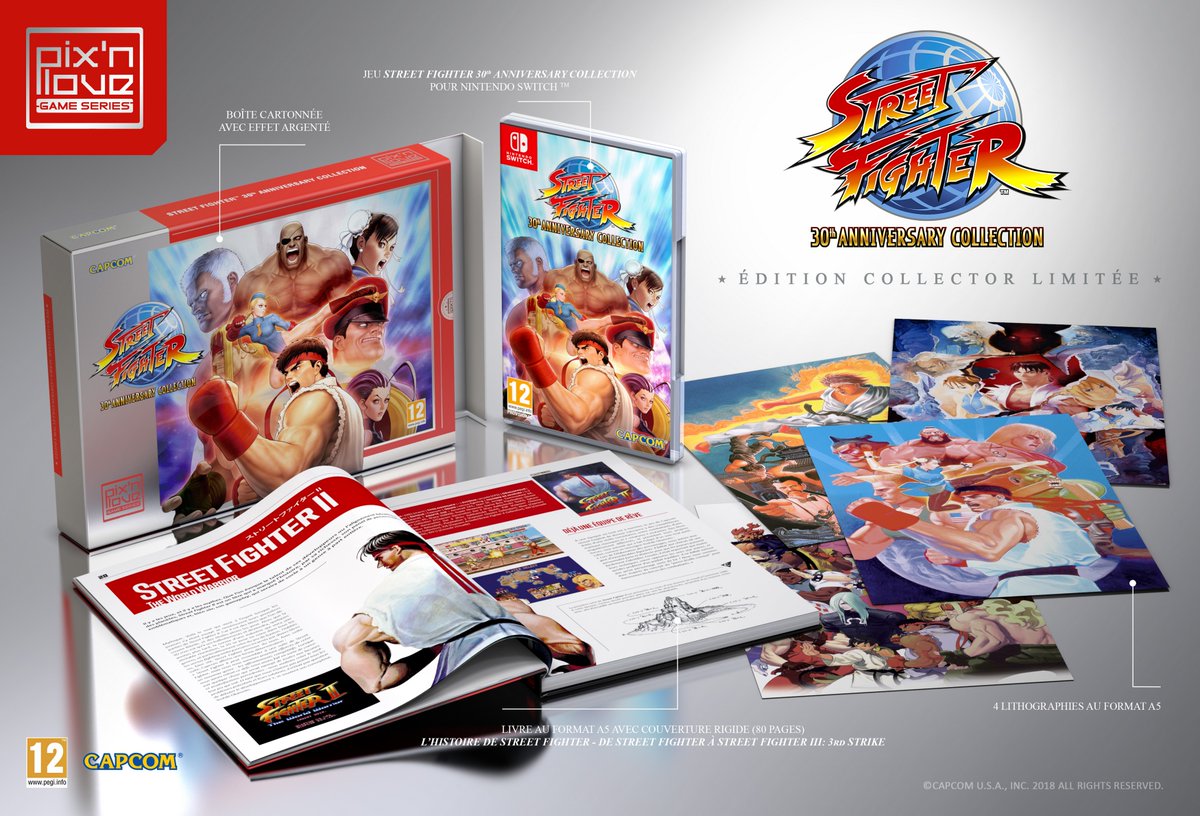 Pix'n Lov has revealed that it will produce a limited edition for the Street Fighter 30th Anniversary Collection. It'll come with the game, special packaging, an 80-page artbook, and four lithographs.
Pix'n Lov will be opening pre-orders this Friday at 10 AM (1 AM PT / 4 AM ET) in France. Based on what we can tell, the company does ship to the US, so it might be worth keeping an eye on. Pre-orders will be on Pix'n Lov's website here.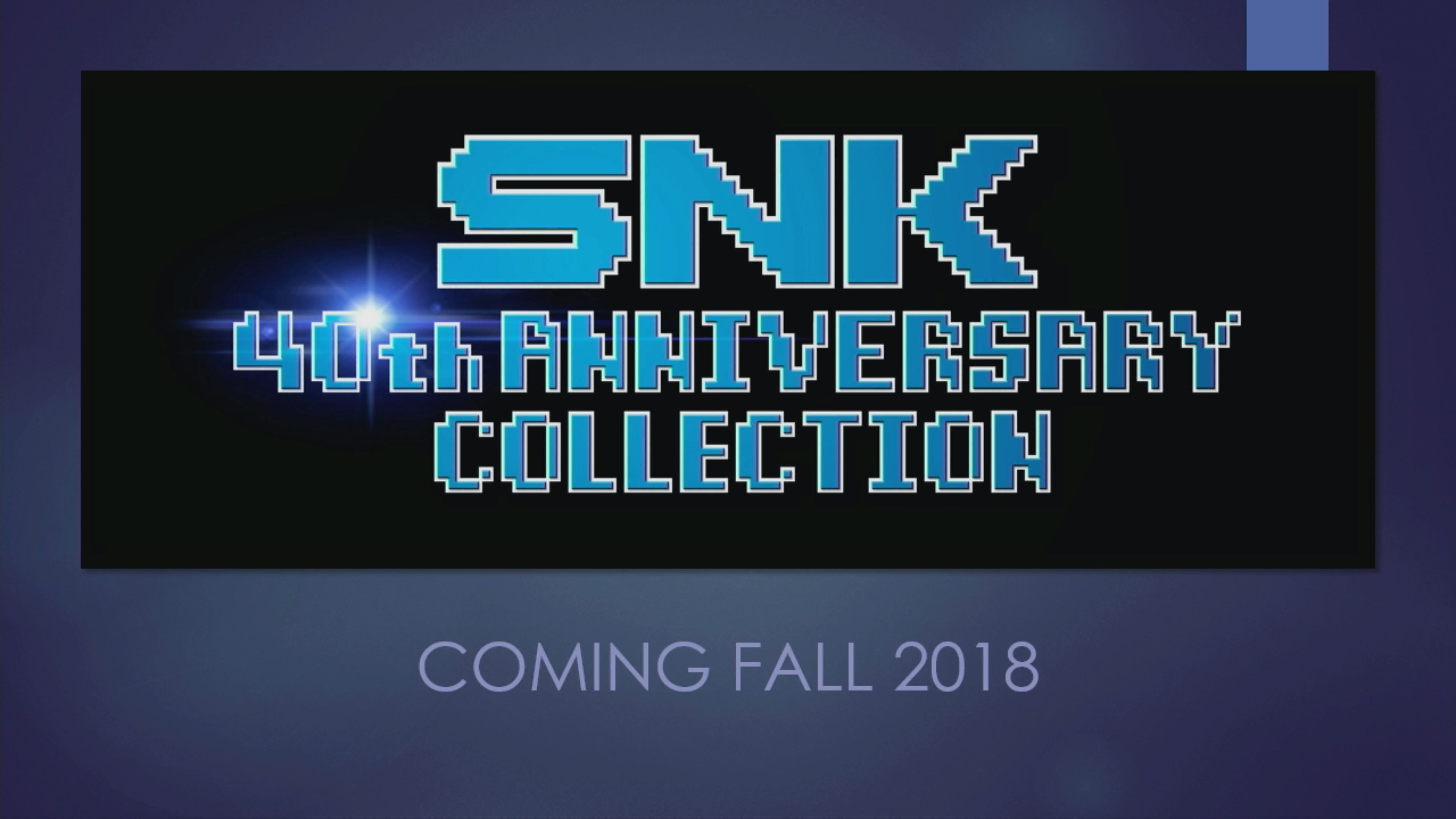 SNK 40th Anniversary Collection is coming to Switch, SNK and NIS America announced during a panel at PAX East 2018 today. Digital Eclipse (Street Fighter 30th Anniversary Collection) is working on the project.
SNK 40th Anniversary Collection launches this fall. A limited edition will be available, pictured below.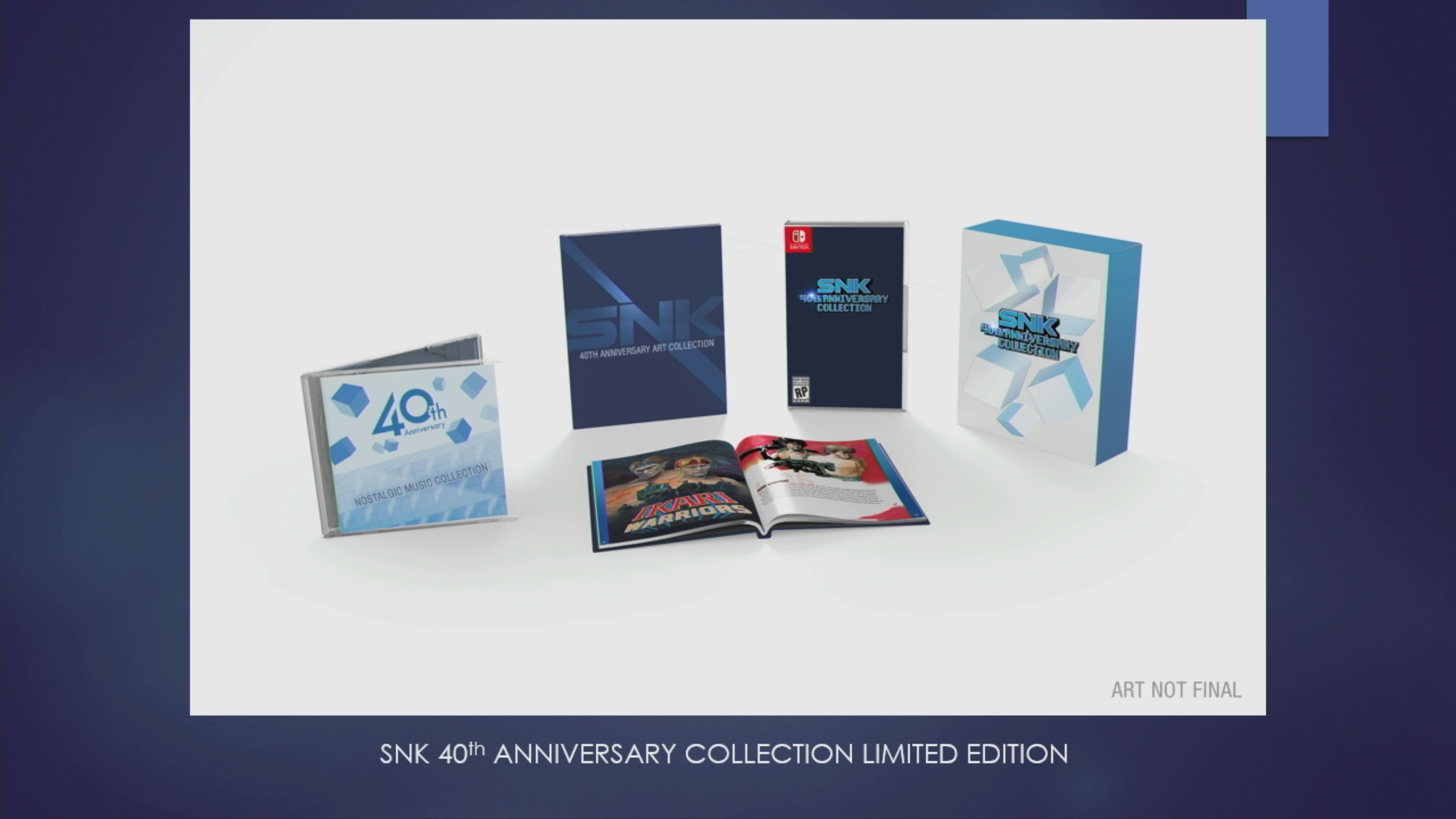 The following games are confirmed thus far: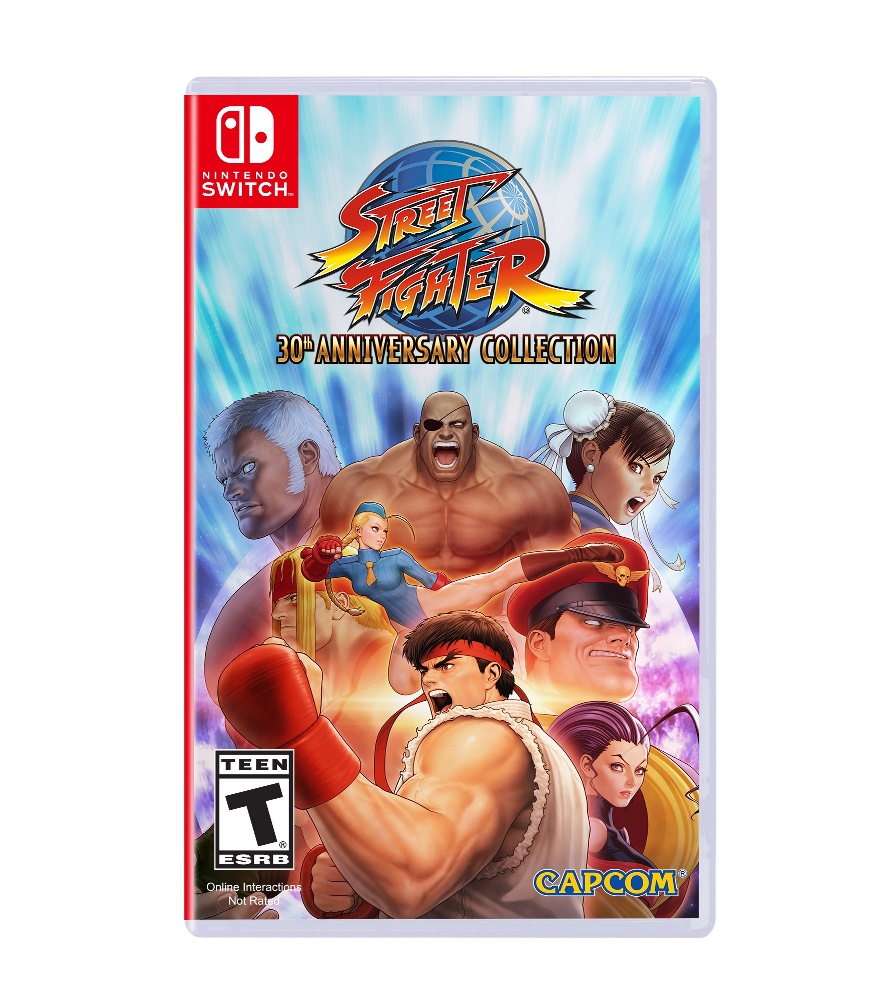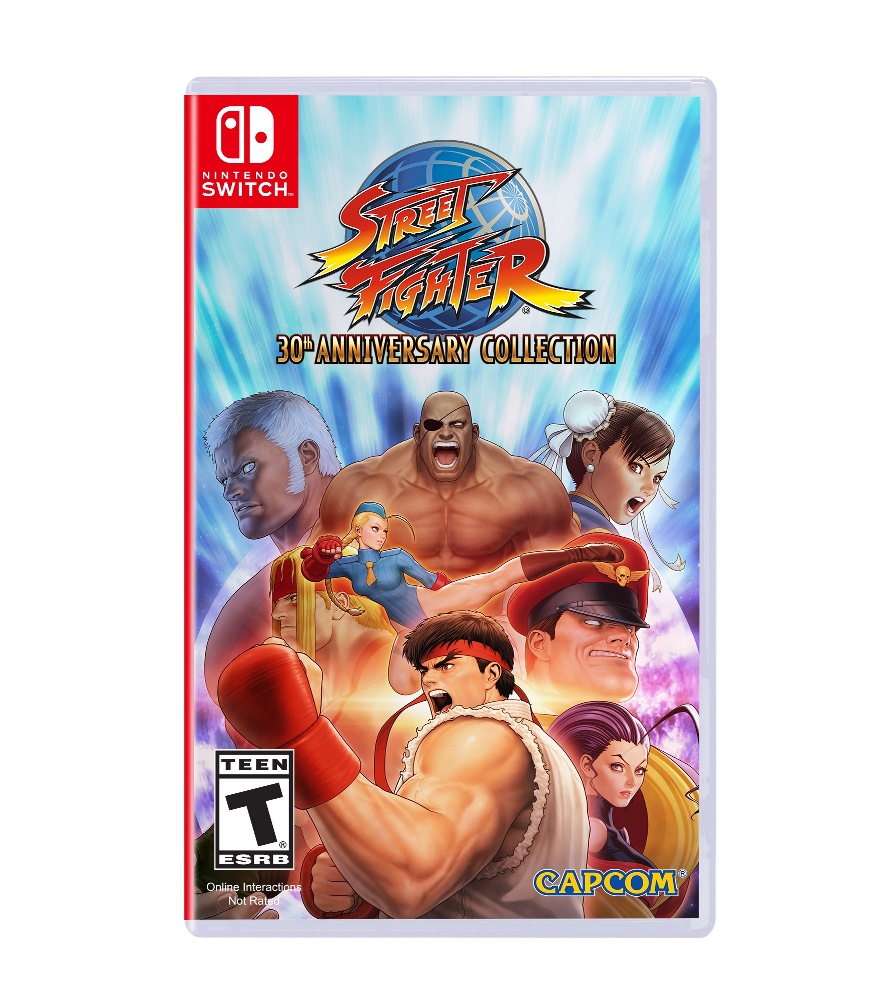 A number of outlets recently went hands-on with Street Fighter 30th Anniversary Collection. Among what was shown, we have first word on a Switch-exclusive mode.
Game Informer reports that on Switch, Super Street Fighter II's tournament mode lets players with multiple systems put them into tabletop mode and play musical chairs by physically moving to the right unit for the next fight. The site does say that it allows for tournaments to "move fairly quickly by making the fights proceed concurrently," but "it can also be kind of a confusing mess figuring out which system and controller you need to be at for your next match."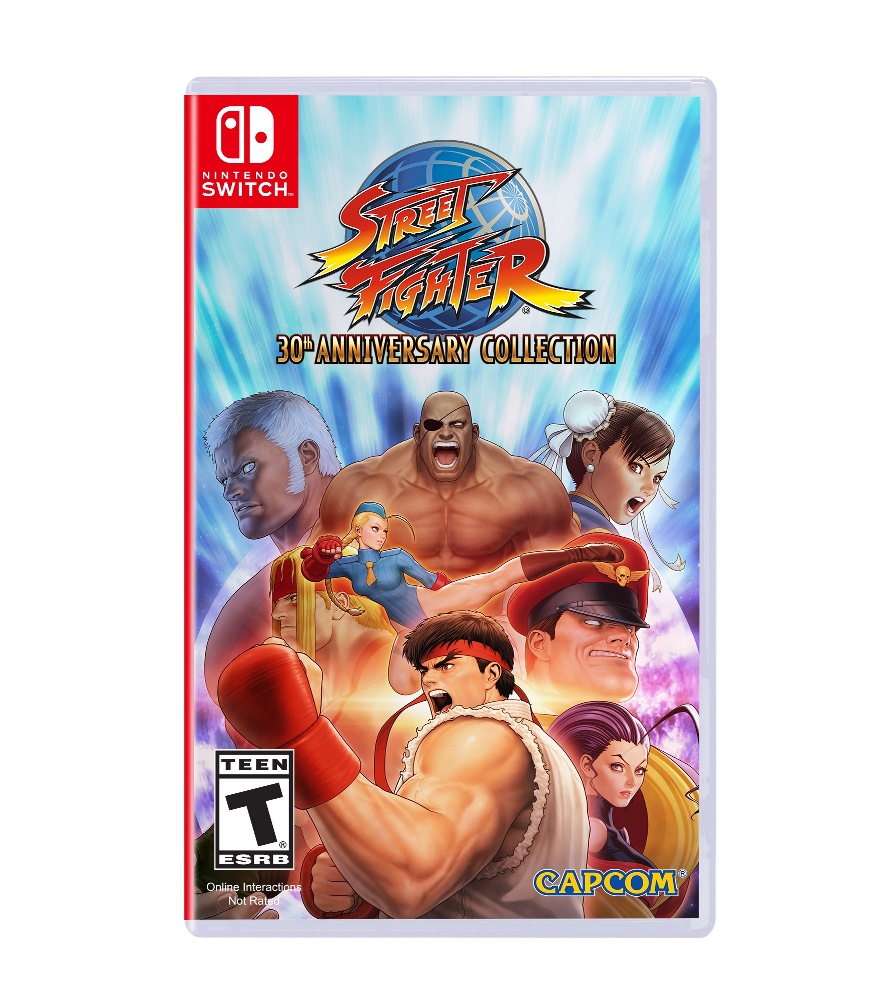 We have more news about Street Fighter 30th Anniversary Collection, which Capcom just announced for Switch and other platforms.
First up, the official boxart is attached above. Below, we have direct-feed screenshots and a fact sheet. It confirms some additional information about save states and a $40 price point.
Source: Capcom PR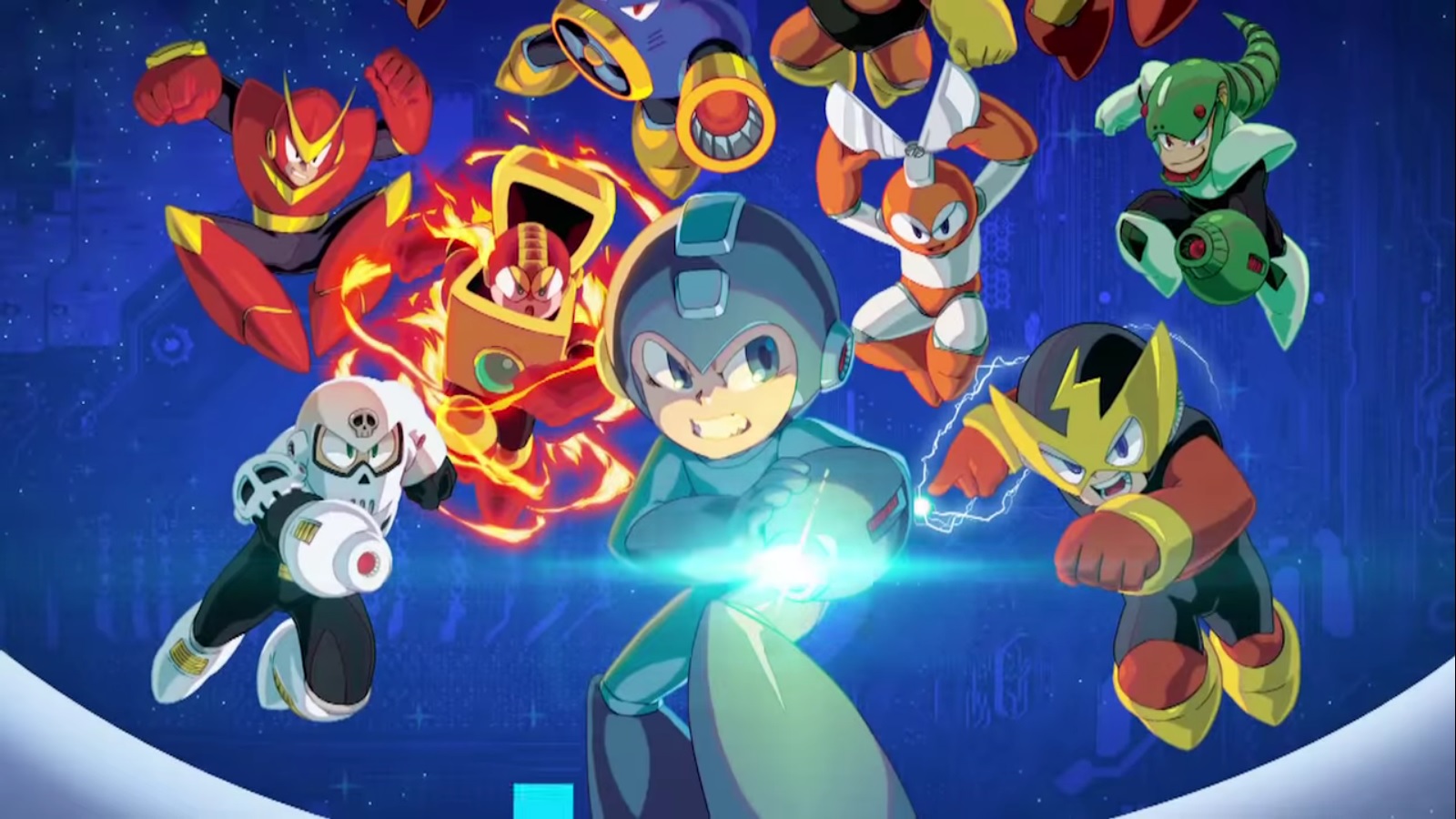 Capcom made various announcements pertaining to Mega Man this week, and each one involved Switch. Among what was revealed, both Mega Man Legacy Collections are coming to the console. Capcom also said that amiibo support will be included.
Digital Eclipse, the company that handled the first Mega Man Legacy Collection, is confirmed to be working on the new Switch release. They're not involved with Mega Man Legacy Collection 2 or the re-releases of the Mega Man X games, however (as was the case with other platforms).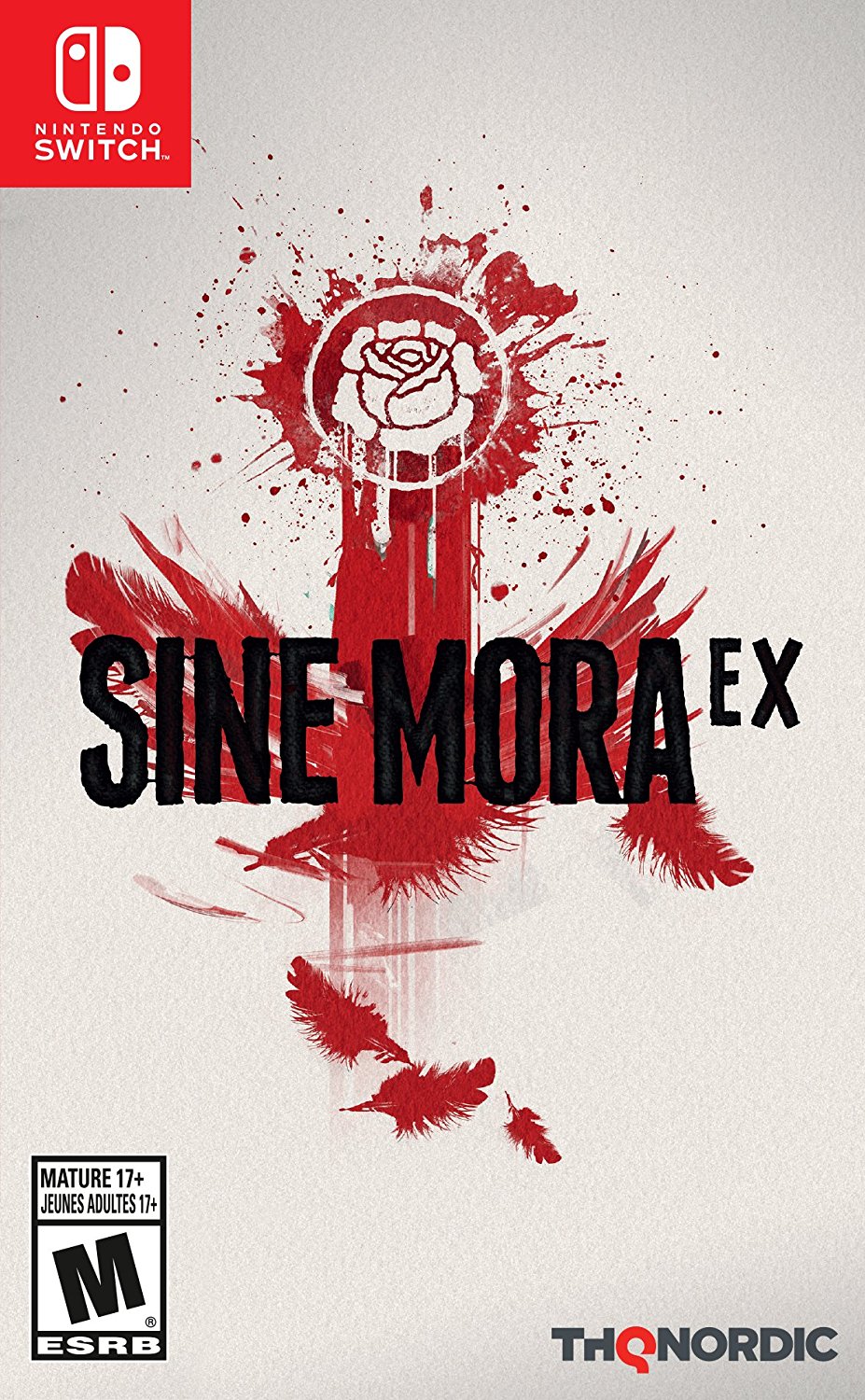 Sine Mora EX launches on Switch today… sort of. The digital version has gone up on the eShop, though the physical version might be facing some issues.
Reader Jes T tells us that he pre-ordered a copy at Best Buy, but received an email this morning stating that Sine Mora EX has been delayed to an unspecified date. The retailer's customer support added that they don't have any copies of the game physically for Switch and haven't heard when that will change. Best Buy as well as Amazon list Sine Mora EX as sold out online or temporarily out of stock.
We'll keep tabs on the situation and will let you know about any future developments.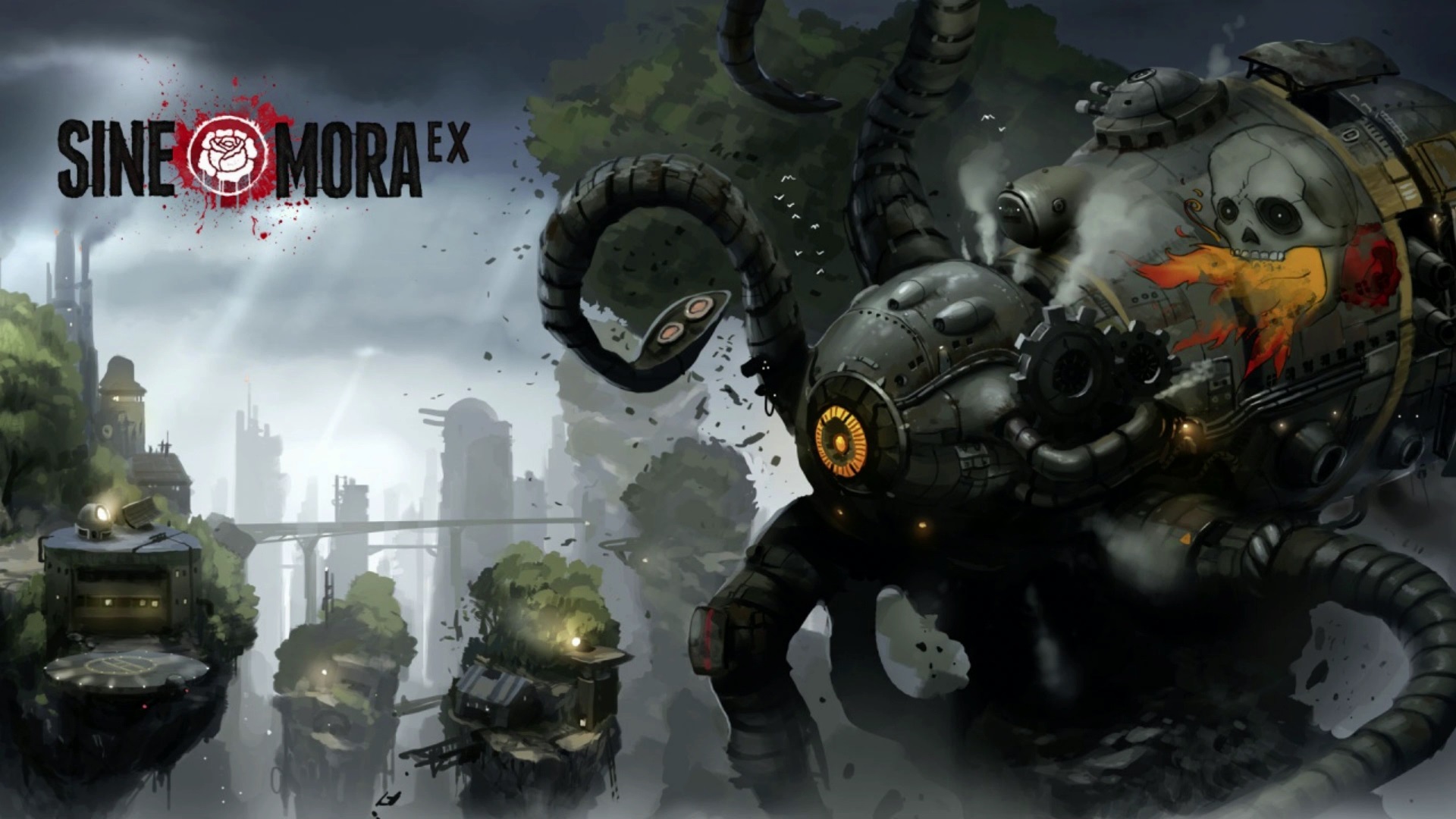 Lots of gameplay has surfaced for Sine Mora EX, arriving soon on Switch. View 27 minutes of footage in the video below.