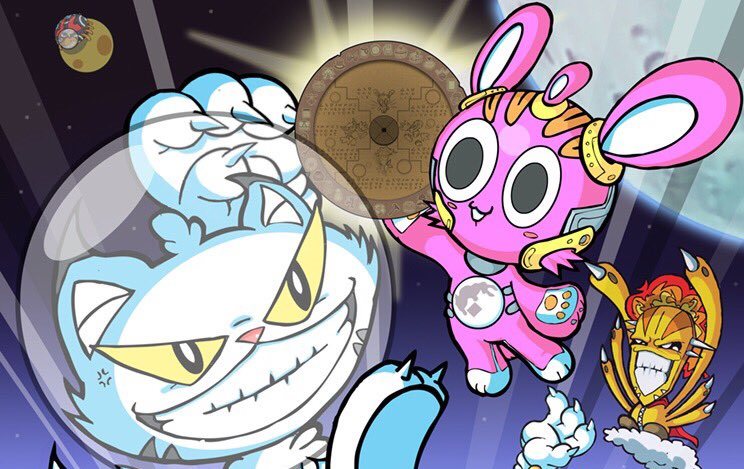 It's taken awhile, but Go! Go! Kokopolo 3D is finally here. The game launches in North America tomorrow, and soon after in Europe.
We've been waiting a long time for Go! Go! Kokopolo 3D to say the least. It was first announced in June 2012, so it's been almost five years since then.
In a new interview, creator Keith Webb explains why the project took so long:
"Yep, we did begin the development process a good few years back, but, as always, life gets in the way, and both myself, and the programming team, had to take other jobs to keep us ticking over whilst we worked on this in the background – evenings, holidays and weekends, that sort of thing. To cut down the dev time, we pondered just creating a simple, no frills port of the original, but I really wanted to include brand new content and create something special for the fans!"

"In the back of my mind I always knew it would eventually be completed, as the chance to bring it to the 3DS was too great an opportunity to miss. My main concern was that the 3DS would have been completely phased out by the time it was finished, but thankfully that hasn't been the case! It looks like the 3DS still has a bit of life left in it these days, with several exciting titles coming down the line, so it's still a relevant and exciting piece of hardware. The Switch doesn't appear to be a direct competitor to it either, just yet, so there's plenty of opportunity for both to co-exist in the immediate future, which is great news for everyone!"
Creator Keith Webb has finally provided an update on the 3DS eShop sequel to Go! Go! Kokopolo, and also explained why the original game is being pulled from DSiWare.
Regarding Go! Go! Kokopolo's removal, Webb explained that publisher Room 4 Games shut down its office in the UK, which was used to bring the title to DSiWare. That means it can no longer be sold to consumers.
And how about Kokopolo 3D – Space Recipe For Disaster? It's thankfully still in the works, but Webb "really can't guarantee when that'll be released." We do at least know that the game will offer new levels, bosses, music intro's, endings, and more. Currently, it's about 60 percent complete.
Head past the break for all of Webb's comments about Go! Go! Kokopolo and its sequel.