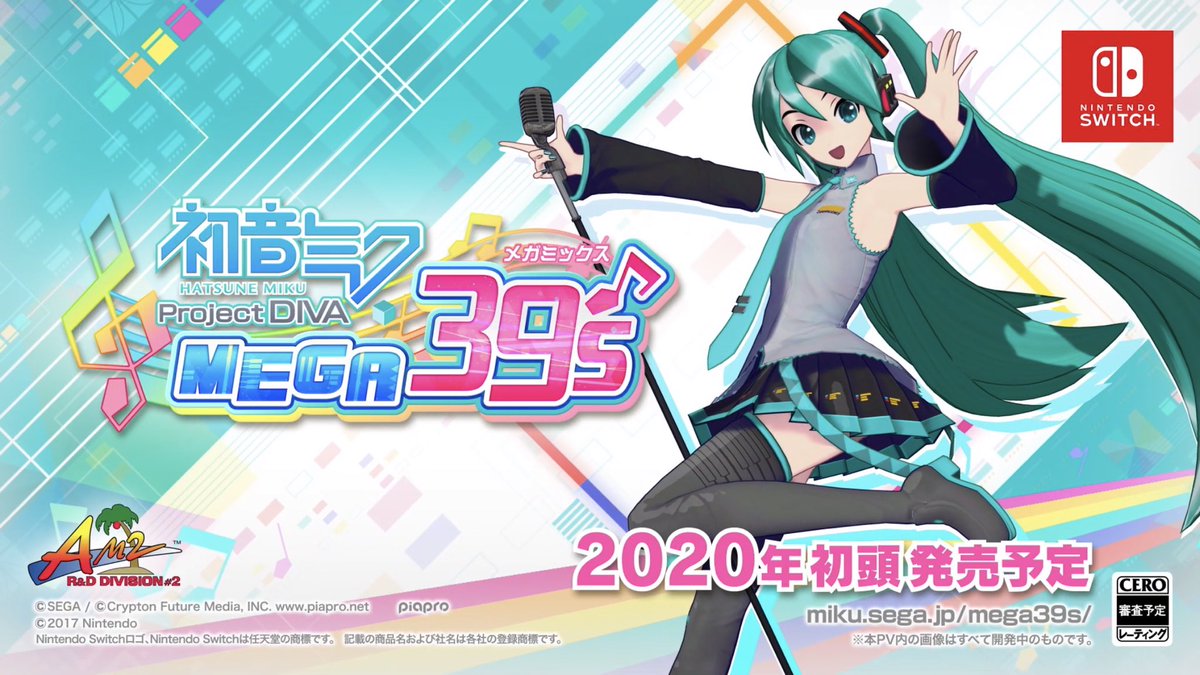 Earlier this month, SEGA unveiled Hatsune Miku: Project Diva Mega39's. This will be the first entry in the rhythm series for Nintendo's console.
Following the announcement, Japanese magazine Famitsu spoke with creative producer Makoto Osaki and producer / director Keiichi Matsunami to learn more about the game. The two developers spoke about the project's origins, how they went about choosing songs, settling on the visuals, wanting to use the Joy-Con, and more.
You can find our full translation below.