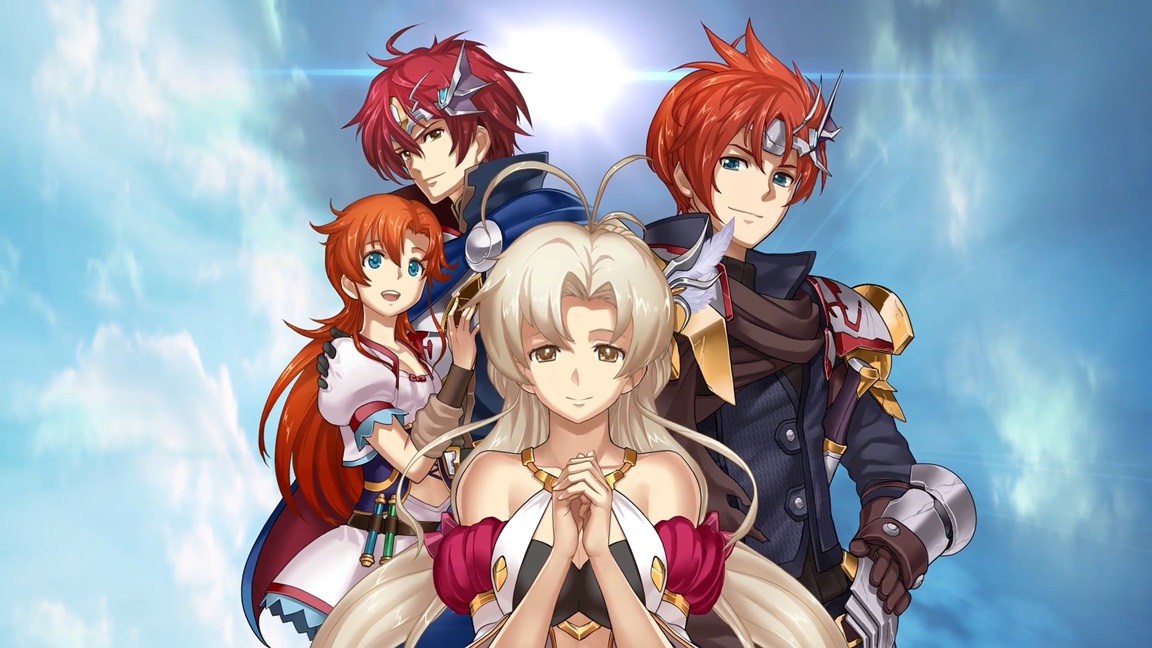 The first off-screen Langrisser I & II footage has popped up from its appearance at the Tokyo Game Show. Have a look at the gameplay below.

Aksys Games has announced the localization of Extreme and Masaya Games' Langrisser Re:Incarnation -TENSEI-, a strategic simulation RPG for 3DS. The title is due out in Spring 2016.
You can view the first English screenshots from Langrisser Re:Incarnation -TENSEI- in the gallery below. We also have a comprehensive overview.
After a 15 year absence, the legendary RPG series makes its triumphant return to the gaming fold! Wield the mighty sword Langrisser as you journey through a massive world at war. Define the path before you by lending your talents to one of three factions and secure your place as your faction's greatest hero by executing strategic supremacy over your enemies.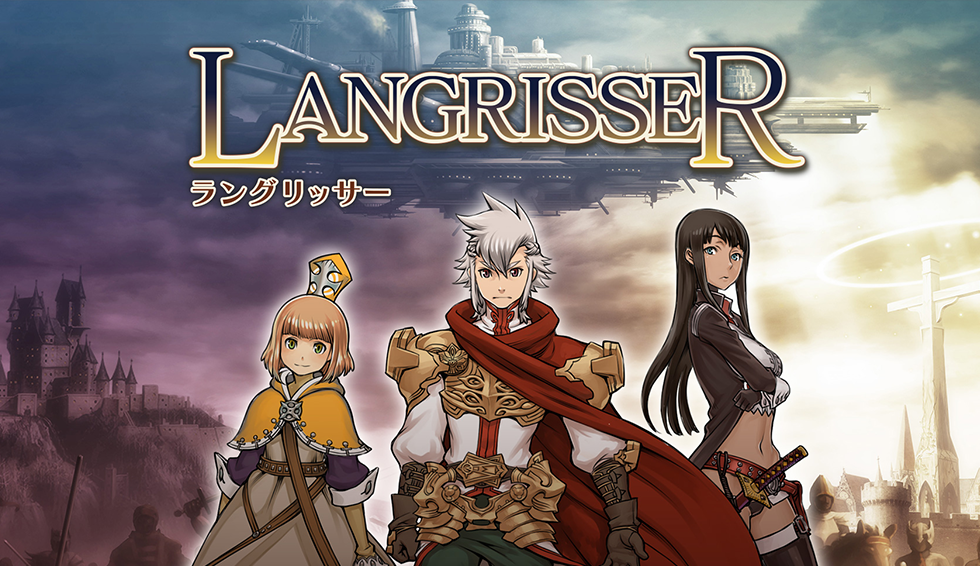 Masaya Games and Extreme showed new footage from Langrisser Re:Incarnation Tensei during a live stream held earlier today. You can watch it all below.
Note: most of the interesting stuff begins at the 3:39 mark.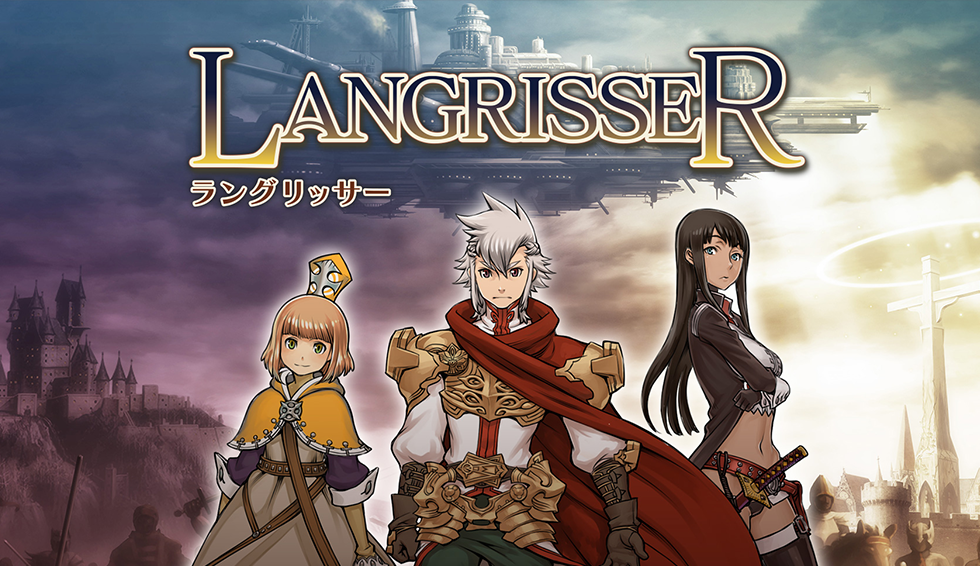 Masaya Games has revealed some new information concerning the upcoming title, Langrisser Re:Incarnation Tensei.
First, we have three new characters:
– Hilda Justiz (voiced by Kazusa Aranami)
– Florencia (Flore) Justiz (voiced by Mariko Honda)
– Tsubame Deura (voiced by Nao Tamura)
Second, we have new art for these characters:
Last, Masaya Games has announced a livestream will be scheduled for May 8th on NicoNico.
Livestream times are as follows:
Japan: 9:30PM
Europe: 2:30PM
UK: 1:30PM
North America (EST): 8:30AM
As of now we also know that there will be four people in attendance:
– Mafia Kajita
– Kazusa Aranami
– Shuuta Morishima (Ares' voice actor)
– Saitou Soushi (Producer)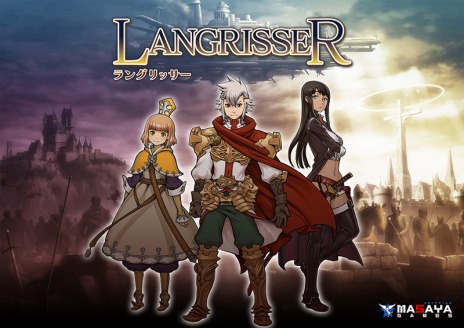 Langrisser Re:Incarnation Tensei has a final release date. We knew it'd be coming to Japan sometime in July, but Masaya has now shared something a bit more specific. Japanese 3DS owners can get their hands on Langrisser Re:Incarnation Tensei starting July 23.
Latest character art for Langrisser Re:Incarnation Tensei of two of its female characters, Maija and Ansel.
Just announced, Langrisser Re:Incarnation Tensei will have a "Legend Box" Limited Edition that will contain two soundtrack CD's with more than 20 songs, 64 page art book, and super deformed characters.
Check out some pics below: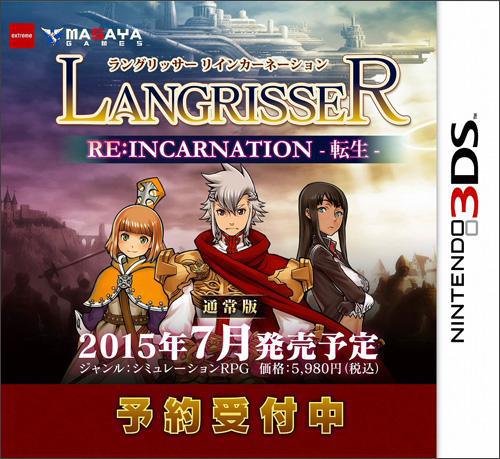 Japanese online retailer Rakuten has leaked a final name and more for Langrisser 3DS. It's been revealed that the final name is "Langrisser Re:Incarnation Tensei" (or Langrisser Re:Incarnation Reincarnation). Japan is getting the game in mid-July.
You'll find Langrisser Re:Incarnation Tensei's boxart above. A bunch of details – including news regarding a limited edition – are posted below (thanks Gematsu).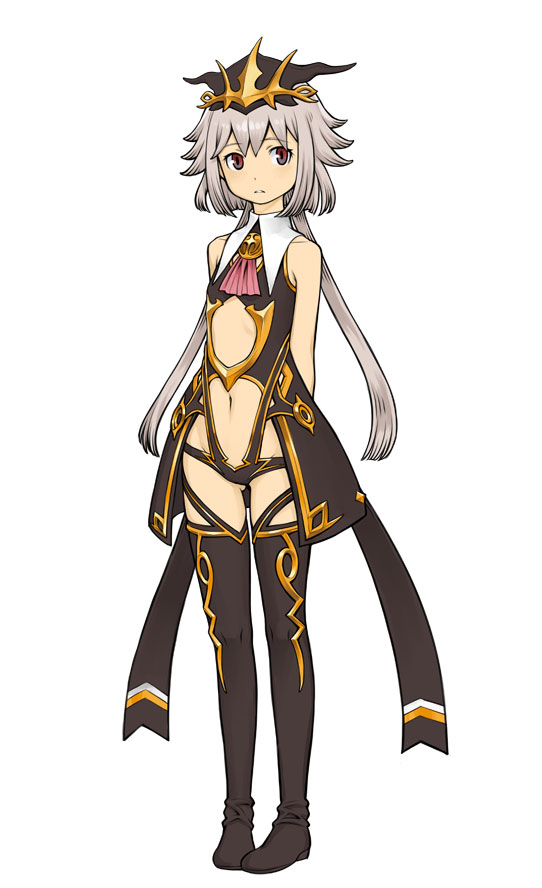 Masaya Games shared another update for Langrisser 3DS today. We have a look at Licorice, who is voiced by Nao Touyama.
Here's the character bio for Licorice:
A "fated girl" and the younger sister of the protagonist Ares who disappeared at a young age. She is a kind girl with a certain love for humanity, and could never hate any living thing. She also has a strong sense of responsibility, and always carries her work out to the fullest. She is polite, but also somewhat shy, and never locks out the heart of another person. She just isn't great at dealing with other people spoiling her. She liked seeing vegetation grow in the ruins of old buildings destroyed from the war. There are reasons as to why she and her older brother have to separate, but sometime down the line, they could reunite, although deep down she harbors some sort of secret….
Masaya also announced that Masaka Okui will sing the theme song in Langrisser 3DS. Okui is performing the song live during Masami Okui's Birth Live 2015 Neo Stage event on March 13.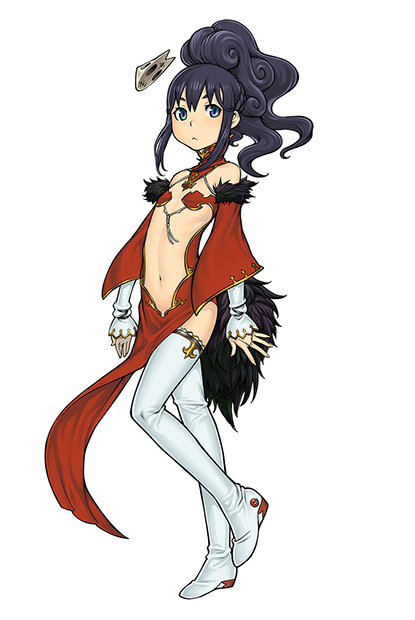 Masaya Games recently confirmed a new character for its Langrisser 3DS game: Jessica. Jessica appeared in the series' first entry for SEGA Mega Drive in 1991, and has appeared in every Langrisser title since.
Here's what we know about Jessica at the moment:
– Human avatar of the Goddess Lushiris
– Having lived more than 1,000 lives, she has been repeatedly reincarnated
– Jessica is reincarnated in Langrisser 3DS at full power for the first time in the series
– Will appear in a support role to the game's protagonist
– Voiced by Aoi Yuuki
– New design is illustrated by Hiroshi Kaieda
Rounding out today's Langrisser 3DS update is the voice actors for the previously revealed cast:
Protagonist – Shuuta Morishima
Elma the childhood friend – Sumire Uesaka
Towa the sword master – Miyuki Sawashiro
Rosalia the heavy knight – Yuka Iguchi