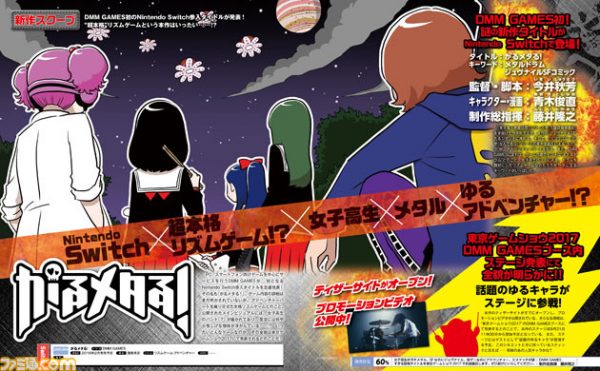 The latest issue of Famitsu has announced a new rhythm game coming to Switch: Garu Metal. Combining elements of both music and adventure games, it's described as "sci-fi, yet juveline" and features "hardcore metal" high school girls".
Further details are sparse at the moment, but the staff involved in this are worth mentioning. The game's scenario and supervision comes from Shuuhou Inai, who previously worked on the Tokyo Majin Gakuen series and Mato Kurenai Yuugekitai. The character design is being done by Toshinao Aoki, who has worked on some anime projects like the recent Kimi no Koe wa Todoketai and also did illustrations for some Pokemon TCG cards in the past. The game's executive producer is the legendary Tak Fujii, who we haven't heard a whole lot from ever since he left Konami in 2014.
The game will be on display at Tokyo Game Show this year, so expect further details then.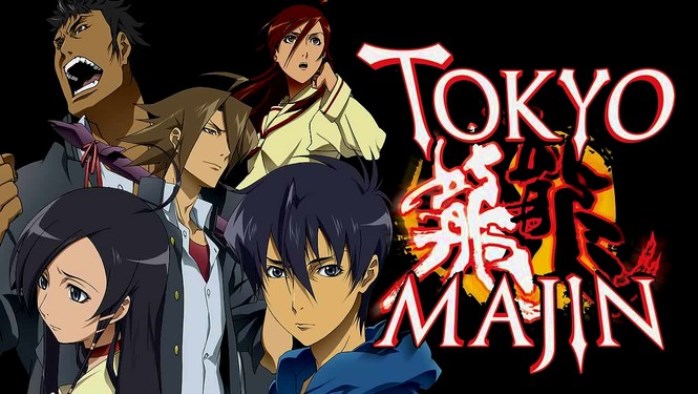 Shuuhou Imai, director of the Tokyo Majin Gakuen series and Mato Kurenai Yuugekitai, plans on announcing a new game for the 3DS this week.
Imai wrote on his blog:
"Even though we finished working on Yuugekitai, what with making Yugekiwalker and following the progress of other projects, it's like there's no time to relax. Rather than thinking about being able to take any holidays during Obon, I was worried about launching it in time."

"Also, this week I'll be able to release information about the new 3DS game that I wrote about previously, the one I wrote and directed."
It doesn't seem like we'll be seeing Imai's reveal in Famitsu, as news from the magazine has already leaked without word on the title. Still, we're just a matter of days away from the official announcement.